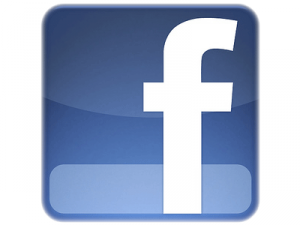 I'm constantly looking up ways to contact Facebook, either for my own needs or for my readers. I figured it was time to create my own master list.
As you've probably figured out by now, it's not easy to find out how to contact Facebook about your specific problem. I always start in the Help Center and then typically proceed to Something's Not Working.
From there, sometimes Facebook gives you a form you can fill out to contact them about your specific problem. More often than not, though, they send you on a scavenger hunt.

Mari Smith
. She is an invaluable resource for all things Facebook. Mari created a list of
ways to contact Facebook
a couple of years ago, and I often refer to it.
But I decided to create my own list now. There are bound to be commonalities between the two lists, but hopefully with my fresh dive into the Help Center, I can add some value to her contributions.
The list below is the result of my four hour scavenger hunt. If there is anything missing, please let me know!
Contact Facebook About Problems with Pages
Contact Facebook About Facebook Advertising
Contact Facebook About Problems with News Feed
Contact Facebook About Problems with Profile or Timeline
Contact Facebook About Problems with Photos
Contact Facebook About Problems with Video
Contact Facebook About Problems with Chat and Messages
Contact Facebook About Problems with Apps and Games
Contact Facebook About Problems with Search
Contact Facebook About Problems with Notifications
Contact Facebook About Problems with Friend Connections
Contact Facebook About Problems with Security or Privacy
Contact Facebook About Problems with Facebook on Mobile
Contact Facebook About Problems with Groups or Events
Contact Facebook About Error Messages
Contact Facebook About Unlawful Activity
Contact Facebook About Other Problems
Is there anything missing from this list? Let me know in the comments below!3