This interview with Inbound Zombie founder John Haydon is the ninth in an ongoing series. I will continue to search for the Holy Grail of online business success by tapping into where the industry's elite have been, what makes them tick and how they got to where they are today.
I'm honored to have John Haydon as today's interview guest. John and I actually go back a little while. I first met him while at the NTEN Nonprofit Technology Conference in 2009. Back then, I worked for the American Cancer Society.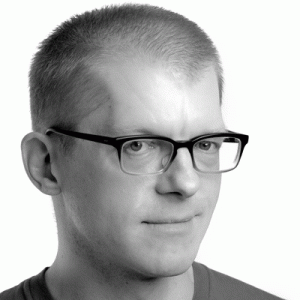 John is also a very big reason why I do what I do today. After being laid off from that same organization in 2011, he convinced me that I could go on my own. More than a year later, here I still am!
John keeps himself extremely busy. He's the founder of Inbound Zombie, a social media strategy firm in Massachusetts that helps non-profits increase awareness, amplify engagement, and get more donations online. He's also a partner at SocialBrite, an instructor for Charityhowto and Marketing Profs University, the author of Facebook Marketing for Dummies and a public speaker and presenter.
Did you catch all that? Yeah, I suddenly feel lazy.
Make sure to sign up for John's free webinar called 15 Advanced Facebook Strategies for World Domination, which will air December 28.
---
Jon: You're a former sales and marketing guy who transitioned into an entrepreneur who helps non-profits master digital marketing. Before we even get to your business, tell me about what attracted you to the non-profit world after a career in for-profit.
John: Spending over 15 years in sales and marketing roles at various for-profit ventures didn't feel as fulfilling as I thought it would. I learned that money can buy you a beautiful brass bed, but it can't buy you a peaceful night's sleep. And it certainly can't put a dent in the world's inequity, stupidity and injustice.
Jon: What led you to starting your own business?
John: A combination of three things: A desire for more secure employment, a need to use more of my capabilities and a determination to be a great role model for my son.
Jon: Tell me about Inbound Zombie. What do you do, and what makes your company unique?
John: On the surface, Inbound Zombie provides digital marketing consulting to small and medium-sized nonprofits. But on a deeper level, what we do is resuscitate missions and inject them into the Internet! We help nonprofits figure out how to best use social media in a way that matches their available resources, and also gets them excited again about the mission of the nonprofit.
Jon: I love stories from successful people about the early days because it gives the rest of us hope. Tell me a bit about the early day struggles of being your own boss. What memories stick out?
John: Sheer terror. Late in 2009 – only one year after starting my business, I got laid off from my "day job". This was like being pushed off a building with airplane parts, figuring out how to build the airplane, and then learning how to fly – all before I hit the ground.
Jon: You are one of the few people I see who interjects your strong political opinions into your business social media. Tell me your thinking behind this and how it works for your business.
John: A large part of why I started my own business is so that I could be 100% of who I am. When I worked for someone else, they were only interested in about 5% of who I was, which contributed to a lot of internal strife. I'm done with that! I feel very strongly about equal rights – especially for those who are marginalized in our culture, like LGBTs and children. If someone disagrees with my politics, then they wouldn't do business with me anyhow. So my speaking up about my beliefs actually saves everybody time. It's like I get to clean my e-mail list and fight for justice at the same time! :-)
Jon: As we approach 2013, what's in the future for John Haydon? How do you expect your business to evolve?
John: I expect to work smarter, and focus more on what makes me happy rather than just what makes the most money.
Jon: You're the master of video tutorials. How many videos do you think you've created in the past year? What tools do you use?
John: I've probably created at least 200 videos for clients and for the public. I have a bunch of lights, cameras and stands for live-video, but for screen-casting, I only use ScreenFlow (mac only).
Jon: Tell me a bit more about John Haydon away from work. What keeps you busy and what are your passions?
John: I play music, do a lot of reading, love science, and movies. But what makes me happiest is being a dad! My son and I have recently been making stop-motion Lego movies, which is kind of cool. We also do a bunch of other things you'd expect a dad and a son to do.
Jon: It seems like the rate of change on Facebook is escalating. The past year brought a long list of exciting new tools and products for marketers and users alike. What kinds of developments and changes do you hope to see in 2013?
John: In 2013, we will see Facebook offering a premium version of Facebook Pages. This premium version will include advanced analytics that will give marketers greater insight around specific fan segments (top commenters, customers, new fans) and the ability to do frictionless email acquisition (click "join" within a Page update to opt in). They've already acquired Threadsy, an analytics tool, and earlier this year, allowed third-party developers to create actions beyond "comment", "like", and "share".
---
Thanks, John! Make sure you follow him in the following places: