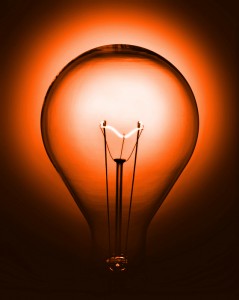 I really didn't have much time to read (or write) this week, but I somehow still managed to find 25 very illuminating posts to share with you. There's always so much great stuff out there!
If you don't have a regular reading routine, I encourage you to start one. At minimum, come here each Friday to get the low-down on what's going on. I find I snag a ton of inspiration and knowledge from these brilliant bloggers.
Enjoy!
Illuminating Posts About Facebook
Facebook Timeline Wall Comments Won't All Hide – AllFacebook
Description: Has this feature been buggy for you? AllFacebook speculates that it may be caused by a long-awaited feature that is on the horizon.
Facebook Consolidates Status Menu On Timeline – AllFacebook
Description: I noticed this earlier in the week and shared it with my Facebook fans. This appears to be a precursor to Facebook Offers since I received a brief tutorial on the new feature when I clicked the + tonight. Unfortunately, though it said "Welcome to Facebook Offers," it is not yet available. But I assume it's coming. Also, I do not have the top navigation publisher that this blog post mentions.
5 Ways to Turn Facebook Likes into Marketing Results – Jeff Bullas
Description: Getting Likes is only half (or less) of the battle. Now you need to turn those Likes into revenue. Sound advice here from Jeff.
Facebook Ads Have 35 Times The Reach Of Google – AllFacebook
Description: When I advertise, I do so almost exclusively on Facebook. Here's some more support for why that's a good idea.
Facebook Custom Tabs Are Not Dead, They're More Alive Than Ever – Social Mouths
Description: Well, yeah! This is what I've been saying! Some good ideas here.
Facebook Timeline Pushes Engagement Up 176%: Adobe – AllFacebook
Description: The headline is a bit misleading since Adobe's study cites several driving forces behind the increased engagement. Facebook advertising is also up 95% year over year.
Facebook Ad Clickthroughs Peak On Saturdays – AllFacebook
Description: Now that's good to know!
Animated GIF Files Invade Facebook Timeline – AllFacebook
Description: Oh, please no. Hopefully Facebook will kill this.
Facebook Tests Hybrid Wall And Feed On Event Pages – AllFacebook
Description: Facebook is always working on a new change!
Why Facebook Really Bought Instagram – Jeff Korhan
Description: You undoubtedly heard that Facebook purchased photos application Instagram for a cool billion. Many have speculated why they would do this, and Jeff dives into the "real" reasons.
How's that Facebook change working out? – Christopher S. Penn
Description: A while back, I highlighted a post by Christopher about his experiment to put more focus on Facebook marketing. This was his follow-up. Very enlightening as he digs through analytics to determine what works and what doesn't.
Facebook Adds To Download Your Information – AllFacebook
Description: I don't know anyone who uses this, but friend requests are now included in the personal Facebook history that you can download from Facebook.
Illuminating Posts about Blogging and SEO
5 Ways You Are Preventing Your Audience From Growing – Heidi Cohen
Description: Great tips from Heidi. I know that I need to do a much better job of adding contextual calls to actionA call-to-action is a button or link on your ad that suggests the action you want your audience to take. Examples: "Learn More" or "Sign Up." More to my blog posts.
How to Increase Traffic and Revenue by Writing for Fewer Readers – CopyBlogger
Description: Should I create separate sites for Facebook Marketing and Blogging/SEO topics? This post makes me wonder.
Your 404 Page Is A Branding Opportunity – Media Tapper
Description: This is not something I've focused on, but some really good inspiration here. Examples are provided of other websites' 404 pages.
How to Make Money with Content Marketing – Jeff Bullas
Description: This is a major focus and challenge for me. I have to find ways to make more money and monetize my website. I have the audienceThis is the group of people who can potentially see your ads. You help influence this by adjusting age, gender, location, detailed targeting (interests and behaviors), custom audiences, and more. More, but not enough revenue to show for it. Jeff makes some great suggestions around email marketing.
How Writing Confidently, Quickly, and Effectively Saved my Blog – ProBlogger
Description: Really interesting insight from a blogger who nearly shut down before making some changes only a month ago. He made one point that I can relate to: Fear of success.
GIFs, JPGs and PNGs, Oh My! – Portent
Description: So, which file type should you use for the images on your website? I'm always grappling with this, and I honestly don't have a clue. I found this very useful.
How to Break Out Of Your Blog Shell – Heidi Cohen
Description: Heidi provides some advice on how to jump start a struggling blog. I'm actually working on several of these suggestions with regards to my redesign. Not all of the items are design related, however.
The Most In-Depth HubSpot Vs. WordPress Review Ever Written – The Sales Lion
Description: I've gotta be honest: I didn't even know that HubSpot offered a viable blogging content. Felt kinda stupid. This blog post lives up to its title.
Other Illuminating Posts
Is Pinterest's Exponential Traffic Growth Slowing? – Mashable
Description: Oh, Pinterest is still plenty popular and growing, it just has seen a slow-down in the growth from February to March.
Google+ Redesign: Here's What's New – Mashable
Description: I like what Google's done here. But will anyone other than the die hard Google+ users notice?
Social Media Strategy: Dive In or Seek Help? – ConverStations
Description: The easy answer, as Mike says, is "both." For me, it depends partially on the size of the brand and the stakes. If you're highly visible, you can't afford to learn publicly. If you're a small, local brand, it's probably good to get your feet wet to understand your element before getting help.
Facebook US Visits in March More Than 100 Times That of Google+ – Marketing Pilgrim
Description: Google keeps massaging numbers when talking about the success of Google+. The thing is that they really don't need to hide. Google+ is successful. Just be up front and tell us what you've got, without trying to cover it up with inactive users and people who use other Google properties.
The Reddit Guide to Massive Traffic – Search Engine Journal
Description: I've used Reddit before, but it's a tough community to crack. So I found this very useful.
Have anything to add? Share it in the comments below!