Marcus Sheridan — the man, the myth and the legend — pulled up a barstool and we got sensitive on this week's Pubcast.
This was a fun one to do. Marcus is a guy I've always looked up to. I'd even consider him something of a mentor. Reading his stuff is what got me through a lot of tough times, and his content is really what set me on the path I'm on now.
Eventually, we'd get to know each other personally, and I consider him a friend. Yes, he's an amazing marketer and public speaker — world class, in fact. But he's an even better dude.
In this week's episode, we go a bit off the grid. We don't mess much with Facebook marketing, but instead focus quite a bit on many of the topics that we grapple with every day as entrepreneurs and parents.
Here are a few of the topics we covered this week:
Balancing the life of an entrepreneur and fatherhood
Making a difference and changing lives
Technology and the creation of art
Financial security vs. innovation
The obsession over stats
Storytelling and earning trust
I mentioned how my 12-year-old son Michael had done a "Me Project" video for school in which he Googled a picture of me and found the cheesiest one possible. Here it is…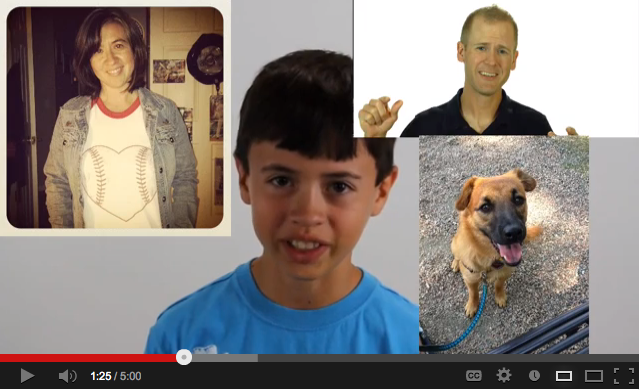 Here are a couple of links mentioned in this episode:
Find Marcus here:
Take a listen above. You also have several ways to access the Pubcast:
Like the Pubcast? Don't forget to subscribe, rate and review!