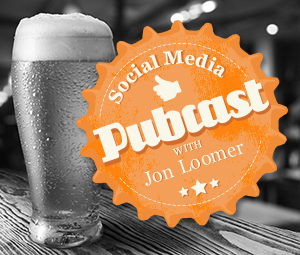 This week I invited the man, the myth and the legend — Danny Brown — to the show.
Danny's a friend of the show and a friend of mine. He sipped a Sleeman's Original while I downed a Moose Drool. And, of course, we got drunk on social media.
Topics in this episode include:
Focus on customer vs. influencer
4 Ms of Influence Marketing (Make, Manage, Monitor, Measure)
Facebook and micro targeting
How targeting is increasingly creepy, freaky and helpful
Here are a few places you can — and MUST — find Danny:
Take a listen below. You also have several ways to access the Pubcast:
Don't forget to subscribe, rate and review! That's how I reach more people. Thanks!