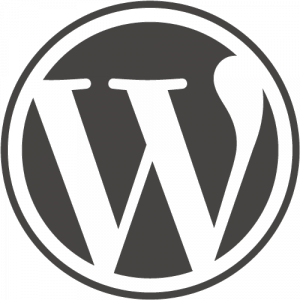 The success of a WordPress website is reliant on content, design and the plugins that power it.
During the past year, I've tried three different designs and numerous plugins, but only a handful continue to grace these pages. One year after starting JonLoomer.com, following are the top WordPress plugins that power my website.
afterRead
This plugin provides 'suggestions' to readers at the end of articles. I use it to ask users to subscribe to my newsletter.
All in one Favicon
Easily add a favicon to your site and the WordPress admin pages.
Allow REL= and HTML in Author Bios
Enables the use of REL="auth" code in author bios. This is why when you find one of my blog posts in a Google search, it is accompanied by my Google+ profile photo.
Audio Player
Audio Player is a configurable mp3 player that can be embedded on your website. It's what I use for playback of my podcast. Here's an example…
[audio:https://www.jonloomer.com/podcast/podcastgen/media/2012-08-29_jonloomerpodcast_14b.mp3|titles=JonLoomer.com Podcast – Episode #14]
Broken Link Checker
This plugin checks your blog for broken links and missing images and notifies you on the dashboard if any are found.
Comment Redirect by Yoast
Redirect commenters who just made their first comment to a page of your choice. This is how I welcome new commenters and suggest they like my Facebook Page or subscribe to my newsletter.
Digg Digg
Add a floating bar with share buttons to your blog. Just like Mashable (or JonLoomer.com)!
Disqus Comment System
The Disqus comment system replaces your WordPress comment system. I'm a big fan of the design and functionality of this plugin!
Enhanced Text Widget
An enhanced version of the default WordPress text widget that allows you to enter Text, HTML, CSS, JavaScript, Flash or PHP as content with a linkable widget title.
Facebook
The official Facebook plugin for WordPress that includes Social Publisher, Like and Subscribe Button, Comments and the Recommendation Bar. The only functionality I use is the Recommendation Bar (bottom right corner!).
Google XML Sitemaps
This plugin will generate a special XML sitemap which will help search engines like Google, Yahoo, Bing and Ask.com to better index your blog.
HelloBar for WordPress
Easily add the HelloBar to your WordPress blog to prominently promote a message of your choosing. You'll see this at the top of my website, currently promoting my eBook!
Insert JavaScript & CSS
Adds a field to the post or page edit screens to allow you to insert custom JavaScript and CSS for just that post or page. I don't enter custom JavaScript or CSS often, but you'll need a plugin like this one when you do.
Jetpack Lite
The Jetpack plugin that comes with WordPress is bloated and was leading to unnecessary slowness on my site. This is a scaled back version that inlcudes only Stats and WP.me shortlinks modules.
Kalin's Post List
Creates a shortcode, widget, or PHP snippet for inserting dynamic, highly customizable lists of posts or pages such as related posts or table of contents into your post content or theme. You'll see it in action on my Resource List. All content is updated dynamically.
nrelate Related Content
Easily display related content on your website. This is in action at the bottom of each post, highlighting four related blog posts.
P3 (Plugin Performance Profiler)
See which plugins are slowing down your site. Create a profile of your WordPress site's plugins' performance by measuring their impact on your site's load time.
Page Excerpt
WordPress only allows you to enter excerpts for blog posts, but this adds the functionality for pages as well.
Premise
Quickly and easily create amazing landing pages for your WordPress site. It's how I create all of my landing pages!
Random Text
A widget to display randomized text on your site. You can use this for multiple purposes, but I do it to rotate in ads.
RSS Footer
This plugin allows you to add a line of content to the end of your RSS feed articles. I use it to add a line indicating that "This post is from JonLoomer.com" so that if someone steals my content via RSS feed, I still retain credit.
Simple Social Icons
A simple, CSS and sprite driven social icons widget.
Smart 404
When content cannot be found, Smart 404 will use the current URL to attempt to find matching content, and redirect to it automatically. This also allows me to direct people to a simplified URL that cuts out the date and they'll be automatically redirected to the proper blog post.
Tweet Old Post
This plugin helps you to keeps your old posts alive by by automatically tweeting and driving more traffic to them from Twitter.
WP-Optimize
This plugin helps you to keep your database clean by removing post revisions and spam in a blaze.
WP4FB 2.0
The top plugin to create viral Facebook fan pages directly from WordPress.
WPtouch
A plugin which formats your site with a mobile theme for visitors on touch-based smartphones.