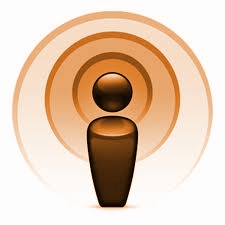 Another great week! Plenty to cover in this week's podcast, including:
Discovering a great Facebook management tool
Putting together a master resource list of Facebook marketing links
The proven benefits of scheduling posts
Big Break Facebook coupons have been sent!
Another look back at a year of ups and downs
The impact of being shared by thought leaders
A beef with another thought leader I respect
Listen to this week's episode below!

[audio:https://www.jonloomer.com/podcast/podcastgen/media/2012-08-15_jonloomerpodcast_12.mp3|titles=JonLoomer.com Podcast – Episode #12]

Here's an overview of what I talked about:
Discovering AgoraPulse
I found an amazing Facebook marketing tool this week called AgoraPulse. I like it so much that it's bound to be added to my Tools I Use page.
I use ShortStack to build the apps for my Page and the Pages of clients, but I'll have to give AgoraPulse a try as well. While ShortStack is focused only on the creation of apps, AgoraPulse is so much more:
Community Management and Moderation
Fan Qualification
Deep Analytics
I have a hard time describing all of the amazing benefits of this tool in just a couple of paragraphs, so make sure to read my review of AgoraPulse. You can get a two week free trial, so I encourage you to try it out!
The Master Resource List

The one problem with being a content machine is that it becomes increasingly difficult to find specific blog posts on my website. If you have a need for help in one area, where do you go?

That's why I knew I had to create this master resource list. I've collected the best of the best of my content and broken it up into categories. You'll see a link in the main navigation at the top of every page for Resource List. Check it out!
Proven Benefits of Scheduling

I was excited about Facebook scheduling when it was announced, but I could never find a way to take advantage of it. No more!

After a recent three week test, I saw incredible results. Take a look at what I found!
Big Break — FINALLY

I finally received my Big Break for Small Business $100 Facebook ad coupon code! Read about it here, but on the podcast I talk about what I did with that code.
Another Look Back at a Year of Ups and Downs

During the past week, I wrote about a personal look back on a year of ups and downs. As I've written about before, I was laid off a year ago on August 18. I go into a little more detail on the podcast about what I've done and what I'm going through.
Positive and Negative Brushes with Thought Leaders

One of my goals for this milestone month was to begin mingling more with thought leaders in my industry. Amazingly, this pretty much came to me when Amy Porterfield shared my blog post, followed then by Mari Smith. The impact was insane!

I also took issue with a status update of another thought leader I respect who complained about the need to pay for Promoted Posts. Time to vent!

That's it! Listen to the entire episode below!

[audio:https://www.jonloomer.com/podcast/podcastgen/media/2012-08-15_jonloomerpodcast_12.mp3|titles=JonLoomer.com Podcast – Episode #12]