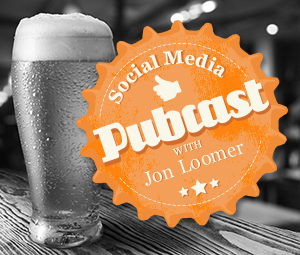 John Haydon stopped by the Social Media Pubcast this week, and the result is a power packed 45 minutes about Facebook marketing.
John and I met at an NTEN conference in Atlanta about four years ago, and he's also a very big reason why I'm doing what I'm doing today. Listen for more on why.
Following are some of the topics we discussed:
The advantage of non-profits: Giving people meaning
Differences and similarities in approach to and struggles with Facebook between non-profits and for-profits
Facebook Insights and the stats that matter (Demographics, Talking About This, Frequency

Calculated as (Impressions/Reach), Frequency is a Facebook ads metric that measures the average number of times users have seen your ad.

)
Promoted Posts
Here are links to a few of the things mentioned on this show:
You can find John in the following places:
Take a listen below. You also have several ways to access the Pubcast:
Don't forget to subscribe, rate and review! That's how I reach more people. Thanks!