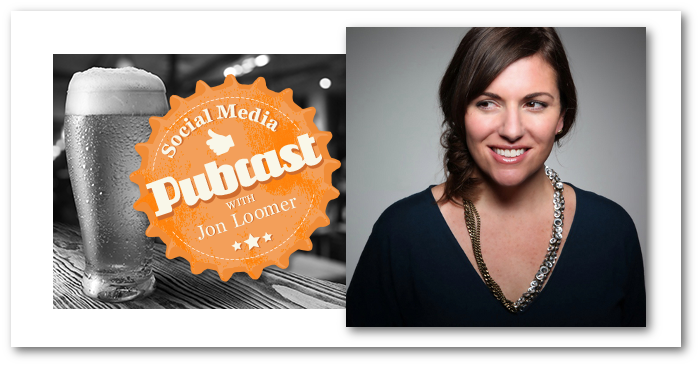 Are you kidding me?? This was great.
I know I've been saying "This is one of my best episodes ever" a lot lately, but… This is absolutely one of my best episodes ever!
If you love Facebook marketing, you get an absolute overdose this week. We slam pint after pint of marketing goodness.
On this week's Pubcast, I sit down for an in-depth Facebook marketing discussion with public speaker, blogger, podcaster, webinar and workshop queen, Amy Porterfield. That's right. Amy Porterfield!
One of my favorite quotes from Amy came near the end:
Everything that has taken me a lot of effort has always produced bigger results.
HECK YES!
Check out some of the topics we cover in this week's episode:
Amy's secrets and strategies for creating a successful sales funnel
Different models for using Facebook ads
Turning fans into leads – split testingSplit testing (or A/B testing) allows you to test changes in Facebook variables like ad creative, audience, or placement to determine which approach performs best. More tabs vs outside landing pages
Collecting leads with giveaways and sales pages
How to use Facebook Ads to get more fans
Podcasting and how to promote a podcast
Building an email list vs increasing relevant fans vs selling
The recent FB algorithm change
Negative feedback – what does it really mean?
Timeline promotional strategies
See what I mean? Info packed!
Here are some related links:
Get all of that? Now find Amy here:
Sit back… relax… and pop a bottle! Let's do it…