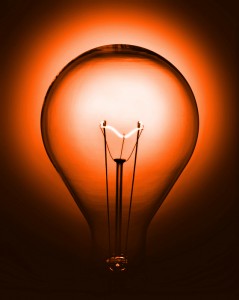 Another week, another 25 excellent posts that shed light on social media, blogging, SEO and other topics that impact the digital marketer.
These posts are all from my Google Reader, so the authors are part of my daily routine. I load about 50 blogs into it, which keeps me busy.
That said, I'm always looking for other perspectives. So if you have any other favorites from the past week, please share them in the comments below!
Illuminating Posts About Facebook
REPORT: How Effective Is Timeline For Pages? The Eyes Have It – AllFacebook
Description: Really useful usability testing showing what fans are looking at when viewing brand Timelines in these early days.
Brands Give Facebook F-Commerce an F – Brian Solis
Description: Storefronts on Facebook are failing, but is the problem the platform or the lack of creativity of retailers?
20 Awesome Facebook Cover Photos – Jeff Bullas
Description: Need inspiration from the big brands? Here you go!
Facebook Advertisers Shun Sponsored Stories: Report – AllFacebook
Description: This report doesn't only cover Sponsored Stories. It is wide reaching, understanding the habits of advertisers, how they are successful and how they are failing. Very enlightening stuff.
Facebook Content Published Via Third-Party Tools Suffers 234% Fewer Likes [New Data] – Hubspot
Description: Wow. I've never been someone who uses third party tools to publish to Facebook. And rumors that doing so negatively impacts EdgeRank have long been hovering. But this is a significant difference. If true, Facebook is obviously pushing to keep more people on Facebook and increase the value of advertising.
Facebook Is Reportedly Fixing Up Its Search Engine – AllFacebook
Description: You have no idea how happy this makes me. Such an improvement is long, long overdue.
3 Reasons Facebook Brand Pages Are Good for Businesses – Mashable
Description: Tough to argue. Mashable cites fresh content and active conversations, richer canvas for seller expression and deeper engagement insights.
Facebook Starts Upgrading Profiles To Timeline – AllFacebook
Description: I sure hope so. It's been six months since Facebook unveiled Timeline for profiles. Dragging it out has only given people more time to complain. Just get it over with!
Facebook Tests More Marketing Friendly Ad-Creation Tool – AllFacebook
Description: The details of this limited test are consistent with the guest post I wrote for AllFacebook a while back about an advertising survey I received. You will now have more control over whether you're advertising for likes, comments, app adds, etc.
Where To Get A Cover Photo For Your Facebook Timeline – AllFacebook
Description: If you're having trouble with inspiration or resources to create your brand page's cover photo, this is a great resource.
How To View Posts By Fans on Facebook Pages in Timeline Mode – Just Ask Kim
Description: In case you were wondering where those posts by others went…
Illuminating Posts about Blogging and SEO
3 Reasons No One Comes Back to Your Blog—and How to Fix It – ProBlogger
Description: Something I learned from this is providing more personality and a back story. I know that is necessary, but it's a good reminder. My blog can become very robotic, and it's important to remind the reader that there is a person behind it.
The Perfect Google Analytics Dashboard – Portent
Description: I watch stats, but I may not dig in enough. This is a great how-to on setting up the perfect Google Analytics dashboard.
Which WordPress permalink structure should you choose? – Christopher S. Penn
Description: I'm glad Christopher wrote this. I've always wondered this as well, but changing mid-stream is never easy due to necessary redirects. In the end, it's not all about SEO but analytics.
How to Create a Website and Sell it for $200,000 – ProBlogger
Description: Invaluable tips. I struggle between building and monetizing with an eye on the future. This helps clarify the picture a bit.
5 Reasons Why You Should Stop Worrying about the "Echo Chamber" and Write Whatever the Heck You Want – The Sales Lion
Description: I always try to be first so that other writers have to worry about whether they're beating a dead horse. But I do run into this. In the end, I often will still cover a topic everyone else is covering for two reasons: 1) My readers may want my perspective (or may not read the others), and 2) I need it as a historical account of what is going on now (when I look back months and years down the road).
Why Blogs Matter More than Ever for SEO – Digital Brand Marketing
Description: This is right in line with what I do, which makes it brilliant. Lots of content, an awareness of SEO, but not letting keywords dictate your content.
5 Harsh Realities of Making a Living Online – CopyBlogger
Description: Whoa. This one hit home for me. Lots of time and money put in, trying to put the puzzle pieces together, fumbling in the dark. Spot on.
Why Ignoring Feedback is Critical to Blogging Success – The Sales Lion
Description: I don't necessarily agree with it all, but Marcus is awesome and it's a great read. Either way, there certainly is some feedback that we should ignore, as taking it all equally can be paralyzing.
9 Grammar Mistakes That Can Make You Lose Readers – SocialStrand
Description: I wouldn't claim to be grammar error free, but it drives me crazy when people make the obvious ones (some of these are not so obvious).
Other Illuminating Posts
What's All The Plus About? – DigitalBrandMarketing
Description: Craig Yaris and I had similar feelings about Google+ until he read a couple of books. Like him, I've used it since about the beginning, but just can't get into it. But now he's seen the light. Maybe I should take another look…
6 Reasons Why Your Measurement Sucks – Likeable
Description: This is focused on social media measurement. I agree. I'd like to add that how you measure should be relative to the type/amount of effort you put in. How I measure Twitter and Google+ results is much different than how I measure Facebook results since I put in much different levels of effort.
Pinterest Gets More Personal: Time to Choose Your Own Board Covers – Mashable
Description: Previously, the most recent pin served as the cover for each pin board. Now you can select one of your pins to be each cover. Good stuff!
Key Considerations For A Social Media Agency's Client Pricing – BundlePost
Description: I struggle with this. Granted, I don't post for others (or maybe I should?), but there is a lot of helpful info in here when thinking through pricing for consulting.
8 Tips To Maximize Your Brand's YouTube Presence – Mashable
Description: I spend a lot of time cranking out videos, but I don't spend much time polishing up my YouTube channel. So I found this useful.
Have anything to add? Share it in the comments below!