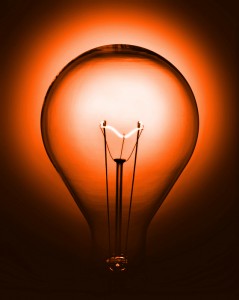 For the first time in about two months yesterday, I did not write a new blog post on a weekday. It pained me, but given my rapid pace this month (already the most posts I've written in a month), I hope you'll forgive me.
I'm also busy doing some pretty exciting stuff. I haven't yet flipped the switch on Timeline, so I'm working busily behind the scenes there. I'm also picking a new logo (or should I say that you are picking a new logo) for this website, that will soon be redesigned.
Needless to say, I've been busy, but it's definitely been a good busy.
But I still found time to squeeze in some reading. It's always a high priority for me, and it should be for you as well. But if you slacked on your reading this past week, have no fear. Below are the highlights!
Illuminating Posts About Facebook Marketing
How to Make Your Facebook Page Timeline Easier to Scan (Video Tutorial) – John Haydon
Description: Just a fantastic tutorial from John Haydon, showing how you can clean up your Timeline to make it easier to read. I have a lot to learn from him when it comes to video!
Understanding and Benefitting from Facebook EdgeRank – My Social Agency
Description: Great explanation of how EdgeRank works so that you can determine how to get your content in front of the most possible users on Facebook.
Embed Playable Audio Into A Facebook Status – Just Ask Kim
Description: Good tip from Kim. It's actually very easy to share audio to your Facebook page. Just as Facebook automatically converts your YouTube link to a video player, it will convert any file ending in .mp3 to an audio player. Great for sharing podcasts.
How Small Brands Can Look Big On Facebook Timeline – AllFacebook
Description: Yes! So true. Timeline is an enormous opportunity for small businesses. Great video here.
What Interests You? Facebook's New Interest Lists – Digital Branding
Description: A nice recap by Craig Yaris on Interest Lists. I still don't know if they'll be good for marketers!
Illuminating Posts About Using Facebook
Facebook Photos: Now High Resolution, Four Times Larger – Mashable
Description: Facebook is always changing and innovating. Did you notice this change? It may have slipped by unless you or a friend posts a particularly large photo. Now you can display in full screen.
Facebook Hit With Another Patent Lawsuit: Mitel – AllFacebook
Description: Facebook is apparently an easy target right now. First Yahoo, and now Mitel. This suit centers around two patents, one for telephony and another for auto-web page generation.
Facebook Now Suggests Friends to Add to Acquaintance List – Mashable
Description: Acquaintance Lists have been around for a while, but now Facebook is adding emphasis. They seem to want us to begin removing people from our News Feed. Interesting approach. Do they think that helping us declutter will improve their product?
Illuminating Posts about Blogging and SEO
Google Started Changing the Way Search Results are Shown – Digital Brand Marketing
Description: Big changes appear headed to Google search results — again. This time, Google may be looking to provide more relevant answers within their search results, rather than sending you to a website.
12 Personal Blogging Tips – Heidi Cohen
Description: Several of these tips were relevant to me as I redesign this website. More to come!
Does Your Blog Need a Business Plan? [Guest Post] – Mike Sansone
Description: The statistics in here about bloggers making good money are meant to discourage, but I was actually surprised at the high number of those making a solid living. But the post is right. There needs to be a solid strategy that leads to that revenue.
Get More Comments: How Honesty Compels Readers to Comment – ProBlogger
Description: People want to be informed, but in the end they also want to read something that is human. Honesty (along with authenticity and transparency) are critical to success with blogging and social media.
On-Page SEO Factors: Which Ones Have the Most Impact on Rankings? – Search Engine Journal
Description: An excellent list for understanding the most important factors to search engines. My traffic has spiked lately, which also has put pressure on my hosting company (which has responded poorly). It's an item that is near the top of my priority list.
Get More Comments: How Q&A Video Can Help – ProBlogger
Description: I've never considered a video Q&A format — or Q&A in general — but after reading this post, I may just have to try it out!
Are Those Robots or People Clicking on Your Site? – Twist Image
Description: Half of traffic comes from robots? Yikes…
Other Illuminating Posts
Does Your Company? (includes Self-Assessment Quiz) – Mike Sansone
Description: An example of the questions Mike asks businesses he meets regarding their digital efforts, complete with an informative e-Paper.
Pinterest Posers Present Possible Problems – Marketing Pilgrim
Description: Pinterest is running into some problems that only the hot, big time social media networks have to deal with: posers, squatters and scammers.
Is Google+ flagging vs. Facebook? – Christopher S. Penn
Description: I expected this to be another defense of Google+, but it wasn't. A very candid and honest report of Christopher's observations of his Google+ and Facebook reach.
3 Quick Actions to Stay Ahead of the Latest Social Media Trends (Pinterest, Timeline and Google+) – Amy Porterfield
Description: There's some great stuff in here about all three networks, and there are some particularly good examples of Timeline cover photos you should check out.
The Copyright Question: How to Protect Yourself on Pinterest – Mashable
Description: A good legal breakdownBreakdown is a way to get insights into your ad performance related to time, delivery, action, or dynamic creative element. More of the legal flap surrounding Pinterest and ownership and what it all means.
10 Features Missing From Pinterest – Mashable
Description: Some good suggestions here. In particular, I think Pinterest should offer User Lists and private boards.
Did I miss anything? List them in the comments below!