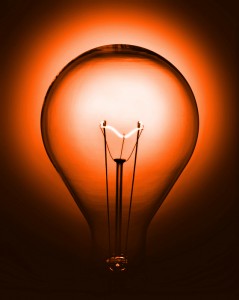 I love reading and learning from others, and I don't want to keep what I learn to myself. Every Friday, I'll share with you the most illuminating posts I've read on Facebook marketing, using Facebook, blogging and SEO, and anything else that doesn't fit within those categories.
Not surprisingly, there's plenty of news about Facebook Timeline for Pages. That said, I found much of it was repetitive, so much of it isn't listed below (also make sure to read my series of Facebook Timeline for Pages tutorials).
As always, please provide your feedback in the comments below so that I can continue to make this feature as valuable as possible. What do you like? Is it too many links? Need more context? Want it focused on a single topic? Let me know!
Otherwise… Enjoy!
Illuminating Posts About Facebook Marketing
How To Run Promotions On Facebook Timeline Pages – AllFacebook
Description: Facebook has established a long list of rules you need to follow when it comes to both promotions and your cover photo. AllFacebook provides some tips.
Advice On Facebook Timeline Pages: Covers, Content – AllFacebook
Description: Great tips from Hearsay about the types of content and strategies you should employ with the new Facebook Timeline for Pages.
Facebook Brand Pages: How To Be Ready – Beth Kanter
Description: No surprise that Beth is on top of these changes before they even happen, complete with helpful links to prepare you for… well, how to prepare.
The Public Can See Facebook Timeline Page Insights – AllFacebook
Description: The public can't see everything, but they can see enough to motivate a page manager to improve sagging numbers or face embarrassment.
10 Powerful Tips to Increase Fan Engagement on Facebook – Jeff Bullas
Description: Some fantastic tips from Jeff Bullas as we are all looking for that magic bullet to a highly engaged fan base.
Facebook Ads Announcements: Everything You Need to Know – Mashable
Description: It's getting difficult to keep up!
Facebook Puts Nine Ads On Users' Homepages – AllFacebook
Description: Facebook appears to be scrambling since it is reportedly behind on first quarter ad revenues heading into their IPO. Have you seen more ads on your home page? Is it too much?
Paste Keyword Lists Into Facebook Ad Targeting Tool – AllFacebook
Description: I believe this feature has actually been around for a while (meaning a few months), but it's a valuable option that I've never covered before.
Facebook Launches 'Facebook Offers' For Businesses – Mari Smith
Description: Exciting opportunity for large and small businesses alike! Completely free and completely awesome.
Facebook Introduces Real-Time Analytics for Pages – Mashable
Description: After weeks of issues with their Insights analytics tool, Facebook launches an improvement that updates in real time.
Facebook's Guidelines On Promotions Translated – AllFacebook
Description: A very helpful post on a confusing topic.
How To Run A Promotion On A Facebook Timeline Page – AllFacebook
Description: AllFacebook gets an inside look from developer Antavo about how brands may run promotions with the upcoming Timeline for Pages.
Facebook Groups Get Changes To New Member Notifications – Just Ask Kim
Description: The Group feed is no longer cluttered with new member notifications, but is this an improvement?
Seven Ways to Get More Website Traffic From Your Facebook Page – John Haydon
Description: Great post from my friend John Haydon. Your Facebook page needs to be properly optimized to send traffic to your site!
Illuminating Posts About Using Facebook
13 Ways To Avoid Hustles And Scams On Facebook – AllFacebook
Description: Sometimes, people need a little reminder!
ALERT: 4 Ways That Spam Creeps Onto Facebook – AllFacebook
Description: Some good tips to easily spot spam on Facebook as well as some discussion about just how dangerous it may be.
Illuminating Posts About Blogging and SEO
Blog Wise Tip 1: Diagnose Productivity Problems – ProBlogger
Description: Some tips from industry experts about signs that your process may be broken.
Change Your Routine Or Be Routinely Ignored – Danny Brown
Description: Routine is usually good, but only if it's productive! It's very easy to fall into bad, safe habits. (First hand experience here!)
Blog Wise Tip 4: Choose a Structure that Works for You – ProBlogger
Description: Opposing views on the value of structure for a blogger. Now I'm really confused!
20 Tips to Build Your Blog Audience From Scratch – Heidi Cohen
Description: Building a blog audienceThis is the group of people who can potentially see your ads. You help influence this by adjusting age, gender, location, detailed targeting (interests and behaviors), custom audiences, and more. More is actually not all that different than building an audience on Facebook. It takes work! But great tips here.
How To Find Out Which WordPress Plugins Are Making Your Site Slow – Ask Kim
Description: I actually just mentioned the P3 plugin recently as a great tool. Kim agrees!
The Essential Ingredients for Building a Blog That Ranks in Alexa's Top 10,000 – Neil Patel for ProBlogger
Description: I am nowhere near the top 10,000, but I am absolutely obsessed about my number (currently in the top 250,000). So very useful tips from someone who has been there, done that for a new kid on the block like me.
Blog Wise Tip 3: Plan for Productivity – ProBlogger
Description: Always refreshing to read that the "big guys" deal with many of the same struggles that I do, and also helpful to read their solutions.
Organic SEO Revenue by Keyword in Google Analytics – Marketing Tech Blog
Description: I'm not yet selling a product on my site, but for those who are this is a very valuable post about how to measure which keywords are driving the most revenue.
Other Illuminating Posts
We're Building Something Together – Justine Writes
Description: I always enjoy reading Justine's blog because she's so honest about her struggles of starting a business. She talks about about how, even though she deals with exhaustion of going on her own, she stays focused because she's starting it with her partner. All about purpose!
Social Media Pruning is on the Rise – Marketing Pilgrim
Description: Do you "prune" (delete friends and comments) your social media profiles?
Email Overload? This Startup Lets You Unsubscribe to All Mailing Lists at Once [INVITES] – Mashable
Description: This could be an absolute savior for my old Yahoo! email address. I've moved my main personal email account to GMail, but I can't completely trash my Yahoo! account since I still get stuff occasionally of value. But it's FILLED with spam I don't want. I've signed up for the beta and hope to try it soon!
4 Hot Digital Advertising Trends You Can't Ignore – Neil Patel for Search Engine Journal
Description: Neil is often so smart that he's over my head, but this was some very valuable and simple information.
Google+ Users Spent Just 3.3 Minutes Last Month on the Site – Mashable
Description: Wow. This is the first serious red flag I've seen about Google+. I've been skeptical of some of the inflated and hyped numbers released, but this is still a bit surprising.
What did you read during the past week that was particularly illuminating? Anything I missed? Share it below!