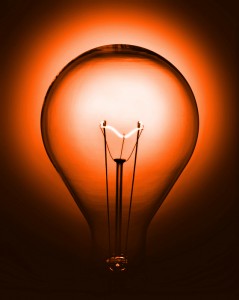 I love reading and learning from others, and I don't want to keep what I learn to myself. Every Friday, I'll share with you the most illuminating posts I've read on Facebook marketing, using Facebook, blogging and SEO, and anything else that doesn't fit within those categories.
So much good stuff this week. In response to your feedback, I've also added a brief description to each one to provide context.
As always, please provide your feedback in the comments below so that I can continue to make this feature as valuable as possible. What do you like? Is it too many links? Need more context? Want it focused on a single topic? Let me know!
Otherwise… Enjoy!
Illuminating Posts About Facebook Marketing
Facebook Groups Get A New Design — With Cover Image – Mari Smith
Description: Facebook group owners now get a photo strip at the top featuring recently active members. There is also an option to upload a cover image, though it is slightly smaller than what is seen on Timelines.
Brands, Maintain A Facebook Page, But Don't Bother Me – AllFacebook
Description: Interesting study from Insight Strategy Group determines that people think brands need a social media presence, but they don't want those brands bothering them.
Facebook plans to release a new premium ads product Feb. 29 – GigaOm
Description: It appears Facebook will be phasing out several ad types and releasing some new ones that promise significantly higher engagement.
Hype Alert: Countdown To Timeline For Pages, Profiles – AllFacebook
Description: Is Timeline coming to pages at the end of February? Jackie Cohen tells us how to prepare.
WATCH: How To Split Test A Facebook Advertisement – AllFacebook
Description: Something I always advocate. It's important to run concurrent ads, ride what's working and turn off what isn't.
SNEAK PREVIEW: Timeline On A Facebook Page – AllFacebook
Description: An inside look at how Facebook pages may look with the new Timeline. Not so bad!
Coca-Cola Testing Facebook Timeline Brand Page? – Mari Smith
Description: Mari reflects on what could be coming after an expected announcement of Timeline for Facebook pages is made later this month, and she also provides some interesting evidence that Coca-Cola already has the new feature and is testing it!
The Best Apps for Social Media Fan Engagement – My Social Agency
Description: I don't use third party apps for social engagement, but that's just personal preference. Some interesting options here, particularly for recognizing active fans.
4 Tips for Better Engagement on Facebook – Mashable
Description: Electronic Arts has a 30% "Talking About This" score, which is incredible. They share some of their secrets.
9 Hot Tips for Small Business Marketing on Facebook – Mashable
Description: The new tip for me was using the EdgeRank Checker. Check it out!
Facebook Stores: A Failed Experiment or Worth Another Shot? – Marketing Pilgrim
Description: Key quote is the last line of the blog post: "This is the internet — someone is going to find a way to make it work."
Illuminating Posts About Using Facebook
This Tool Perfectly Crops Your Cover Photo for Facebook Timeline – Mashable
Description: Nice little tool to easily create a cover photo for Timeline. I'd like to see better alternatives that will take one photo and create both a cover photo and profile photo, though!
Facebook Expands Application Reporting Options – AllFacebook
Description: You can now contact app developers through a new dialog to report a bug or other issue, or report the app to Facebook for spam or abusive content.
Facebook Wants You To Accept More Friend Requests – AllFacebook
Description: Facebook is testing out a new module that puts greater emphasis on pending friend requests. Have you seen it?
Stats on Facebook 2012 [Infographic] – Search Engine Journal
Description: Some insane stats on Facebook, including 250 Million photos uploaded daily.
A Look Inside The Future Of Facebook [A Timeline Infographic] – Social Mouths
Description: A bit courageous (even silly) to predict the future of Facebook this far out, but fascinating nonetheless.
Illuminating Posts About Blogging and SEO
The Seven Habits of Highly Effective Bloggers – Smedio
Description: Great tips from Douglas Idugboe about the traits of the most successful bloggers. It takes vision, discipline and focus. I'm working on it!
Turn your Existing eBooks into Kindle and Nook eBooks for More Exposure – Just Ask Kim
Description: Certainly something to consider in order to reach a larger audience. But maybe more valuable was her tip about writing articles for EzineArticles.com. I'm looking into it!
Blog Smarter: Invest in Your Own Success – ProBlogger
Description: Jeff Nickles of MySuperChargedLife.com gives the secrets behind the explosive growth of his blog.
Blog Smarter: 5 WordPress Plugins to Help You Make Money From Your Blog – ProBlogger
Description: I'm always on the lookout for ways to monetize my website without annoying my readers, so I may try a few of these out!
22 Ways to Create Compelling Content When You Don't Have a Clue [Infographic] – CopyBlogger
Description: I have an aggressive Monday through Friday publishing schedule, so this was particularly helpful for me!
Blog Smarter: Don't Just End Up Trading Hours for Dollars – ProBlogger
Description: Some great tips about how bloggers can start automating an online business.
5 Indispensable Tips for Affiliate Marketing Beginners – CopyBlogger
Description: Very helpful for me as I get started with affiliate marketing!
50 Qualities of the Best Business Blogs in the World – The Sales Lion
Description: Several great reminders in here for me!
The Most Common Word at My House: "Why?" – ProBlogger
Description: Write with the understanding that your readers are constantly asking "Why?" Be prepared to answer!
4 Signs That You're Blogging for the Wrong Reasons – Jeff Bullas
Description: I've heard these reasons from others who think they need to blog regularly!
8 Blogging Lessons I Learned from Being Scammed by a Marketer – ProBlogger
Description: Includes presentation, relatability, humor, selling without selling and four other tips for a polished blog.
20 Most Useful Blog Plugins For Non-Geeks – Heidi Cohen
Description: I use many of these!
Blog Smarter: A Step-by-step Strategy to Boost Your AdSense Earnings – ProBlogger
Description: If you're like me and are still trying to crack the code on earning good money through Google AdSense, check this out! Some great tips.
13 Unconventional Link Building Strategies – Search Engine Journal
Description: A slew of ideas I guarantee you've never considered. I wrote down three or four of these to try later!
What is AuthorRank and Why It Matters – Marketing Tech Blog
Description: This is the clearest explanation I've seen on implementing rel="author." There's a great video and infographic.
How to Become a Panda's Best Friend – Search Engine Journal
Description: Great tips for adjusting to Google's changing search algorithm. In the end, it's pretty simple: Good stuff wins!
13 Tools to Simplify Your Social Media Marketing – Social Media Examiner
Description: Social Media Examiner received recommendations from 13 of the biggest names in social media to provide their secret favorite tools. Valuable stuff!
12 Important Steps some Bloggers Forget – Jeff Bullas
Description: I do a lot of these, but still great reminders about how to drive traffic after hitting "publish."
A week of bringing old content back to life – Christopher Penn
Description: Really interesting post by Christopher Penn about how he strategically cleaned up some old blog posts and reshared them. The results — particularly in terms of engagement and conversions — are incredible. Makes me want to look at how I handle old content!
Other Illuminating Posts
Twitter Opens Up Self-Serve Ad Platform to 10,000 Small Businesses – Ad Age
Description: Will be interesting to see how affordable and effective these ads are and whether they'll be comparable to the efficiency of Facebook ads. Will only be available to American Express card members and merchants initially.
LLC vs. S Corp: Which Is Right for Your Startup? – Mashable
Description: Good tips for small companies getting going. Definitely something I'm wading through.
Reporting Social To Stakeholders – Beth's Blog
Description: Some great tips about getting buy-in and support for social media from leadership.
Why Google+ Ripples is a Goldmine for Your Business – Social Strand
Description: Great explanation of the value of Ripples, a feature that has largely flown under the radar.
Getting followed on Pinterest – My Social Agency
Description: I haven't made getting followed a priority for me in my activities on Pinterest, but some nice tips from Penny here.
What did you read during the past week that was particularly illuminating? Anything I missed? Share it below!