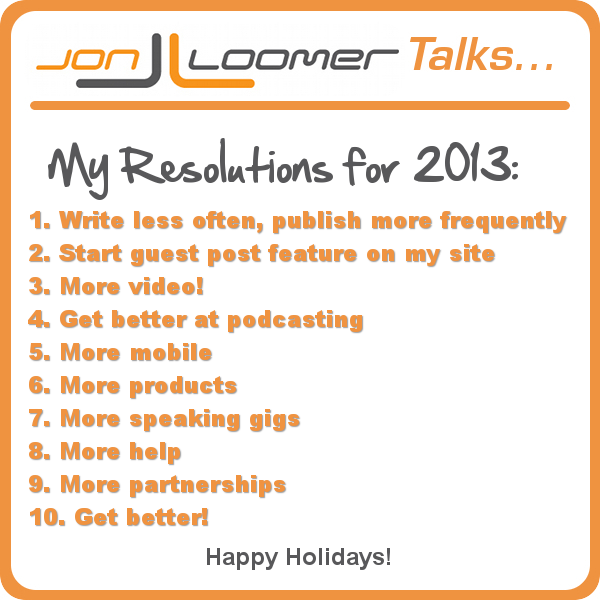 There's no rest for the weary! While I'm working less and spending more time with family during the past and next few days, there's always time for a podcast.
The end of the year is a great time for reflection and looking forward. So I decided to focus this week's podcast on something I've been giving a lot of thought to lately: My personal and professional resolutions for 2013.
I want you to understand what goes on behind the scenes in hopes that my experiences will help you and your business. Here is a very top level overview of the resolutions I talk about:
Write less often, publish more frequently
Start guest post feature on my site
More video!
Get better at podcasting
More mobile
More products
More speaking gigs
More help
More partnerships
Get better!
Oh, we're lacking a whole lot of detail here! Listen to the podcast below:

[audio:https://www.jonloomer.com/podcast/podcastgen/media/2012-12-23_jonloomerpodcast_28.mp3|titles=JonLoomer.com Podcast – Episode #28]

Don't forget to subscribe via iTunes!

Enjoy!