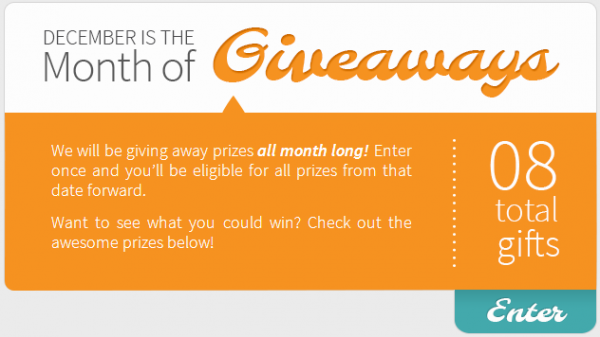 For the past month, I've been thinking a lot about what I was going to do in December. I wanted to do something special as a way to say thanks to you all for being along for the ride.
With the help of ShortStack, December is the month of giveaways!
Enter once on my Facebook Page to be eligible for the following prizes:
12/6: One-on-One Coaching Session ($97 value)
12/13: Facebook Page Strategic Review Silver Package ($97 value)
12/20: Facebook Ad Review ($147 value)
12/27: Facebook Page Strategic Review Gold Package ($497 value)
You probably know by now that I love ShortStack. Not only do I use them to create almost all of my tabs, but they were my first affiliate product and my first site sponsor. It's only natural that we'd work together on this.
Enter once and you'll be eligible to win any prizes from that point forward. But don't enter more than once, turkey! I'm looking at YOU!
Good luck!