One way to integrate offline and online marketing efforts to get more Facebook fans is through the use of in-store signage. It's something I'm always emphasizing, but brands often struggle with the creative side of producing the signs.
Thankfully, Facebook — in their renewed effort to make life easier for marketers — has created a set of graphics that can be customized for our needs. Below is an example: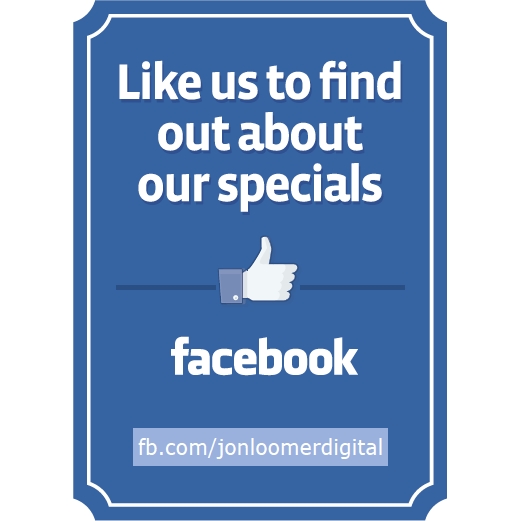 Facebook generated two sets of 12 signs — one set blue and one set white — with one of three messages:
Like and recommend us on Facebook
Tell your friends you're here
Like us to find out about our specials
Very nice touch by Facebook, though something I noticed is that very little room is available to enter your full Page URL. This was bad planning, but I appreciate the effort.
Will you get a Facebook sign for your store?