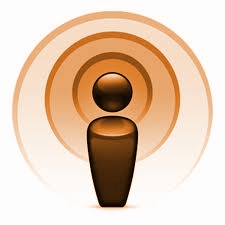 My vocal chords took a week off for the 4th of July, but I'm back and have plenty to talk about! In this week's episode, I talk about the following topics affecting Facebook marketing:
Facebook ad dimensions and character limits
Buying Likes: Why people do it, why you shouldn't and alternatives
Are tab views really down?
Using tabs as an advertising destination
Nominate the best content marketing blogs!
You can listen to this week's episode below…

[audio:https://www.jonloomer.com/podcast/podcastgen/media/2012-07-11_jonloomerpodcast_7.mp3|titles=JonLoomer.com Podcast – Episode #7]

So what did I talk about?
Facebook Ad Dimensions and Character Limits
I finally grew tired of researching ideal image dimensions and character limits every time I created a Facebook ad, so I created a handy cheat sheet. Here's the background…
Also Read: Facebook Ad Dimensions and Character Limits [Infographic]
Buying Likes

Should I buy Facebook Likes? I get asked this a lot. Here is a bit more information on why people do it, why you shouldn't and what you should do instead.

Also Read: Should You Buy Facebook Likes?
Are Tab Views Really Down?

Mashable reports that Facebook tab views are down 53% since the launch of Timeline. This sounds ominous, but I was skeptical. I went into what I'm seeing on my Page.

Also Read: Are Facebook Tab Views Down 53% Since Timeline?
Using Tabs as an Advertising Destination

I keep seeing brands run failed Facebook advertising campaigns

The campaign is the foundation of your Facebook ad. This is where you'll set an advertising objective, which defines what you want your ad to achieve.

that drive users to their websites. I cover why this is a bad idea and the benefits of sending them to a Facebook tab instead.

Also Read: How to Use Facebook Tabs as an Advertising Destination
Nominate the Best Content Marketing Blogs

In a never-ending effort to provide the best possible resource to you as a content marketer, I am looking to create a resource list of the most valuable content marketing blogs. It will be a community driven event created by you! Here are the details.

Also Read: Vote: Nominate the Best Content Marketing Blogs

That's it! Thanks for listening!

[audio:https://www.jonloomer.com/podcast/podcastgen/media/2012-07-11_jonloomerpodcast_7.mp3|titles=JonLoomer.com Podcast – Episode #7]