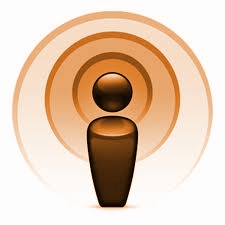 This is the fifth episode of my podcast, and with it we finally have a name! "The Podcast With No Name" is no more, going instead to "Jon Loomer Talks…" Thanks to Lisa Shaughnessy (@AgilitySocCues) for the suggestion!

Listen here…

[audio:https://www.jonloomer.com/podcast/podcastgen/media/2012-06-20_jonloomerpodcast_5.mp3|titles=JonLoomer.com Podcast – Episode #5]

This week, I expand on a few topics I covered in blog posts…
1) Focus on What's Important

It's okay to go off of your routine. Take some time out to refocus, re-energize and remember what's important. Remember why it is you do what you do!

Also Read: Business Tip: Focus on What is Important"
2) Disturbing Discovery About Optimized Facebook Advertising
Remember when I reported on some insanely good results I was getting from Facebook's new optimized advertising? It seemed too good to be true. Well, unfortunately, it may be. I talk about what I found and what I'm doing about it.
Also Read: How New Facebook Ads Could Be Letting In SPAM
3) Facebook Posts Reach Only 16% of your Fans… SO?

Facebook reports that the typical Page post reaches 16% of our fans. We've been trained to be angry about this, told that we should expect to reach many more — or even ALL of our fans. But is this realistic? Is 16% really all that bad?

Also Read: Your Facebook Posts Reach 16% of Fans… THE HORROR!
4) Free Facebook Ads!

Want some free Facebook ads? Check out the new promotion being put on by American Express. It will take some hoop-jumping, but you can't get something for nothing, right?

Also Read: Big Break for Small Business
5) Celebrating Milestones

I like to celebrate my milestones to give you a sense of the results I see from the exact strategies that I recommend. Yesterday, I reached 500,000 page views in under 10 months. I talk about how I got there and what I'm doing to continue the trend.

Also Read: Milestone Reached

That's it for this week! Listen here…

[audio:https://www.jonloomer.com/podcast/podcastgen/media/2012-06-20_jonloomerpodcast_5.mp3|titles=JonLoomer.com Podcast – Episode #5]

Thanks for listening!