As we all know, the rules to run a Facebook contest or sweepstakes are confusing and often misunderstood. But that doesn't mean you should ignore the rules or avoid running contests.
One rule is as follows: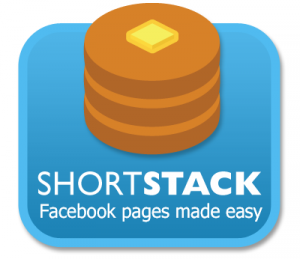 Promotions on Facebook must be administered within Apps on Facebook.com, either on a Canvas Page or an app on a Page Tab.
One such third party app that provides the structure to run contests is one of my favorite tools: ShortStack. I've written a general review of ShortStack before, but this time I want to provide specific details on how you can use ShortStack to run a contest or sweepstakes.
Using ShortStack Templates

The nice thing about a tool like ShortStack is that you are provided templates as a starting point. From your home page, click on Create Tab From Template…

There are currently 63 templates to choose from. Of those, eight are templates for running contests:
Sweepstakes
Fan Reveal Promotion
Photo Promotion
Photo Vote Contest
Video Voting Contest
Share Your Story Promotion
Vote to Enter Sweepstakes
Essay Contest
All of these are rather similar in the way that they are run, but with minor variations. So if you understand one, you should understand them all. So I'll focus this tutorial on the Photo Vote Contest template.
Photo Vote Contest ShortStack Template
When you find this template, click on it and then click Make Tab.

You are now presented with three columns:
Add Widgets (available widgets that you can add to your tab)
Edit Widgets (edit the widgets that are currently used in your tab)
Live Preview (preview of your tab based on your edits)
I've covered the various widgets that are available in my review of ShortStack, so if you need a refresher you can read it here.
You can now edit each individual widget that was used in the template to customize the contest for your needs.
Arrow: This is just a graphic. If you want to add a different image, replace it by clicking the edit icon.
Like this Page: This is copy. Again, edit it to fit your needs by clicking the Edit icon.
Image: ShortStack uses a stock photo here for a header image. Replace it with your own (778 px width) or remove it completely by clicking the Delete icon
Promotion: This is where you can edit the form, rules and basic settings of the promotion. Make sure you look through these options.
Vote for your favorite photo below: Again, feel free to edit this copy to fit your needs.
Voting: Choose the layout of entries that have been submitted.
I encourage you to watch the video at the top for more information on each of these.
For additional styling, you can choose from 44 basic themes by clicking on the Theme Selector dropdown: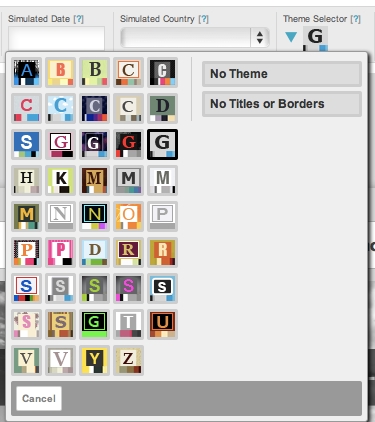 If you know your way around programming, you can also click on the CSS Editor button to further customize look and feel of your tab.
Install Your Tab
When you're comfortable with your work, click the Install Tab button at the top. Depending on your ShortStack membership, you will either have just a Quick Publish option or both Quick Publish and Custom Publish. I recommend Custom Publish if you have a choice. The following instructions will assume you do.
Next click Open Graph Developer App and it will open up a new window for Facebook Developer. ShortStack then provides some screen grabs to explain what you need to do, but you click Create New App, provide an App Name and click Continue. You then copy and paste the App ID and App Secret from that app into the text fields on ShortStack.
You will then be given a list of Pages that you manage and you'll select which one you want this tab to appear on. Your tab is now installed!
Facebook Customizations

There are a few customizations that you will now want to make. Go back into Facebook Developers, find your app on the left hand side and click it. Then click Edit App.

At the top, click Edit Icon and provide a square icon that can be used when your tabs are expanded on your Page (not the big 111×74 icon).

Scroll down and there is also an option for Page Tab Width. This may default to 520 pixels, the old width. Change this to 810 pixels. Click Save Changes.

Finally, go to your Page and expand your tabs. You can move your tab to a different location by swapping it if you choose. But you can also edit your large 111×74 icon by clicking the Edit icon and going through the steps provided there. If you aren't able to create your own icon, I have 72 free icons available here.
Manage the Contest

At the top of ShortStack is a link for Forms & Promos. Click that.

From here, you can easily view all of your promotions and entries for your promotions. You can also have ShortStack randomly select a winner for you.
Further Customizations

This tutorial is based on the templates ShortStack provides, but you can also start from scratch by creating your own form and your own promotion. But this tutorial should give you a starting point to create your first promotion and build from there.
Your Turn

Have you run a Facebook promotion with ShortStack? Let me know what you did in the comments below!