It was only a matter of time before Google began deeply integrating Google+ into their search results.
It's just smart business on their part. When you make the rules, you make sure that your properties get an added boost in the form of search results.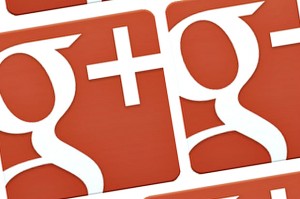 Of course, not everyone thinks this is ethical. Twitter is throwing a fit that their search results are getting buried, and privacy watchdog EPIC asserts that Google's manipulation of results in favor of its own properties is unfair.
Does such behavior pass the smell test? Probably not. But whether or not Google's activities are ethical is not the basis of this post.
I think it's one more reason to be wary of Twitter. I love the service and have had some of my most rewarding social media experiences there. But I've always asserted that it's Twitter, not Facebook, that has the most to lose if Google+ makes a major dent into our social media habits.
But even that isn't the purpose of this post. What does it mean to you?
It's pretty obvious, right? Assuming Google isn't forced to change, Google+ posts and accounts will get priority in Google search results. And really, is there any reason to believe this will change? If you run a search of local businesses, Google Places come up first. Not Bing Places. Not Yelp. Not Facebook Places. Google.
It means that, if you haven't already, you need to create a Google+ account. Create a business page. Do you ditch Facebook in favor of Google+? Not in most cases. No, probably not in any cases. But you need to create your identity there.
Think about it. If it's true that Google favors Google+ accounts over Twitter and even Facebook, that just means you have to do less work on Google+ to get SEO results. In a way, that could work against Google since it may not be necessary to produce a steady stream of content to make an impact on searches.
I'm on Google+. I'm on Twitter (I have many accounts on Twitter). I'm on YouTube. I'm on Vimeo. I'm on Pinterest. I'm on LinkedIn. I'm on Facebook. But I'm the first to tell you that you can't rock them all. Those who do are either superhuman or live lives I would not want to live.
It's always important to find your niche. My niche is Facebook. I have a five year history and get the most bang for my buck there. I have a presence elsewhere, but I simply don't have the bandwidth to duplicate what I do on Facebook everywhere else. But where you can make the impact is certainly different from person to person depending on many factors.
My advice: Make sure you're there. Create some content. Get involved. You don't necessarily need to be so active that you pull yourself away from other efforts, but you need to make sure that you get a taste. It may just be the best thing you've done for your SEO.
Are you on Google+? Are you already seeing an advantage in referral traffic?