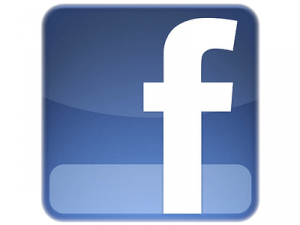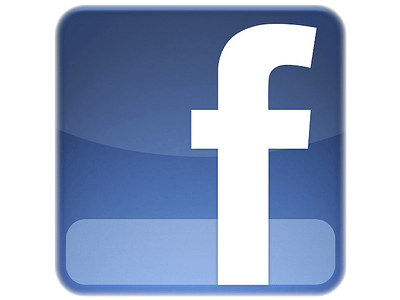 Love it or hate it, Facebook Timeline is about to change the way we do business. And the area I see the biggest changes coming is for individuals.
I often have individuals come to me to help them increase their exposure and ultimately revenue through the use of digital marketing. In most cases, it's quickly determined that they do not have the consistent time available to effectively manage a social media presence.
I sigh.
This has always frustrated me. I know that we can't simply set them up on Facebook or Twitter or Google+ and expect any results without a commitment on their end to be actively engaged. So I toss it aside.
Instead, we turn our focus to the old fallback: A website. A simple, five or 10 page website that introduces themselves to the world and highlights their skills and accomplishments.
Yes, a website. A stale website with no blog, no regular content, nothing that would make Google at all interested in it. A website that will likely go consecutive days (if not weeks) without a visitor.
A website is created for one purpose: Discovery.
These individuals aren't looking to share their knowledge, provide customer service or engage with potential clients online. They want to be found.
I am now convinced that Timeline will begin to fill that role and replace these small, ineffective websites. Here's why…
How Timeline Changes Facebook Marketing for Individuals
There is about to be a shift in the way we look at Facebook marketing.
In the past, there was no reason to like your page if you weren't consistently adding value in the form of daily updates (or at least a few per week). Your page, without regular updates, offered no value. No matter how much you doctored it up, it simply looked boring.
With Timeline, that's not completely true anymore.
I know, this is insanity. Social media strategists reading this post are collectively shaking their heads and clicking away. But hang with me.
Previously, many Pages had default landing tabs that helped you learn about a brand before clicking Like. Now that option is gone, unless directed there with an ad. Now your first impression is Timeline.
Now when you come to a page, you want to be inspired by creativity in the form of a unique cover photo. You want to be provided value in the form of featured tabs. And you want to relate to the brand in the form of stories and Milestones.
You see, value is now available for pages that don't have a daily presence on Facebook. Sure, the brand that engages daily will have more success.
But this is the thing that I've been realizing more and more lately: not everyone is looking for daily engagement. They don't necessarily even care about getting fans. Some people just want to be discovered.
How Individuals Can Use Timeline as Discovery Tool
Let's consider how Timeline changes the experience for pages that feature an individual. Timeline now becomes an interactive résumé of that person's accomplishments.
It hit me while speaking with a family member last weekend at a volleyball tournament. We were discussing how he might promote his teenage daughter, an accomplished volleyball player, to reach top college recruiters. I suggested setting up Timeline for her.
It started as a reflex. I suggest Facebook marketing to virtually anyone. But while I had never heard of high school athletes setting up Timeline (or a page) for recruiting purposes, I quickly started to convince myself that it made an awful lot of sense.
She wouldn't need to update it daily, weekly or much at all. But she could chronicle her lifetime achievements in volleyball through the use of Milestones.
The cover photo would introduce her. The featured tabs would provide video, stats and other quick accomplishments along with a way to contact the family. And she could use Milestones to track when she started, who she played for, awards, tournaments and more.
Timeline would tell her story as an accomplished volleyball player.
And of course her father could use Facebook ads to target people who worked for the schools of her choice. These are things that we wouldn't be able to do with a stale, five-page website that would live on a lonely island.
Once again, engagement is not important here. Her father is not interested in finding fans. He just wants his daughter to be discovered.
The same could be done for any individual looking to promote themselves, but who may not have the time to manage Facebook daily. Suddenly, Timeline becomes the powerful tool that many have wanted quick-build websites to be.
Think about Timeline from the point of view of a celebrity, an athlete, an entrepreneur or a consultant. Their Timeline could become a central hub that maps out their accomplishments, provides ways of consuming their work and getting into contact with them.
It used to be…
Want to learn more about me? Go to my website.
That website served no other purpose. But now it may be…
Want to know how I got here and what I can do for you? Go to my Facebook Timeline.
How to Cater Your Timeline to Discovery
This is what you need to do if you're an individual without time to manage a Facebook page, but want to be discovered.
1) Determine your target audience. Who is it that you want to discover you?
2) Make a list of accomplishments that would appeal to that target audience. This list needs to be complete with dates.
3) Collect photos that would represent these accomplishments. Make sure that they are high quality.
4) Write a brief story about each of these milestones. Make it interesting and human.
5) Create a Cover Photo. This needs to be a large, interesting and unique photo that encapsulates what you are all about in a creative way. Don't skimp. If you need to hire a professional photographer, do it. Also get a head shot for your profile photo.
6) Collect videos, publications and any other physical evidence of your accomplishments. Consider it your virtual trophy case.
7) Put your Timeline together. Have featured tabs made that highlight your assets and provide engaging content like video. One tab could also serve as your resume. Make sure that one provides a contact form. Then add in all of your Milestones, complete with photos.
8) Run a Facebook ad campaignThe campaign is the foundation of your Facebook ad. This is where you'll set an advertising objective, which defines what you want your ad to achieve. More. Target the type of people who you want to discover you. Send them either to your Timeline or a video that introduces yourself. Make sure that contacting you is easy.
9) Bask in being discovered.
In Conclusion
My advice for optimal success is still to provide consistent, engaging content. But there are exceptions when that engagement is not completely necessary or possible.
Consider this for your clients. It's not necessarily a conversation stopper anymore if they tell you they "simply don't have the time."
If all they want is to be discovered, help them tell their story through Timeline. Show off who they are with videos, photos, stories and a list of accomplishments. Help them show their personality and humanness through their life journey. And then use ads to help get them discovered.
What do you think? Are there new opportunities for individuals to effectively use Facebook Timeline for Pages without managing an active presence?