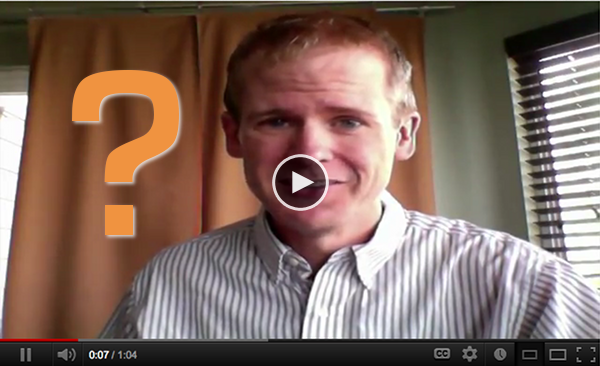 I have been putting off a project for far too long. I keep saying that I'm going to do it. Now, with your help, lets make sure it happens!
Together, we're going to create "The Ultimate Facebook Training Video Series." We're going to put the "U" in "Ultimate!" It will cover every topic imaginable to help you become a better marketer on Facebook.
Make no mistake, this is a huge project. I'm stressing over things like the camera, set, music and editing, and I haven't even finished my list of topics yet.
Where Do You Need Help?

So help me out here. I've started a list. I've split it up into four categories:
Create a Page
Features and Functionality
Online and Offline Strategies
Facebook Advertising
I'm confident that any topic we come up with will fit under one of those four categories. I envision a series for each — some quick one minute videos, some 10-minute, some 30-minute. I want to be as exhaustive as possible without boring the heck outta you.
To help brainstorm, I've gone through my blog history. I stared at my Timeline and the feature options. But I know I need more.
So, can you help me? Take a look at my list. Let me know what's missing and what you don't think is necessary. And if you're an expert on video, I'm open to any tips you may have!

Create a Page
Start a Page
About Section under Cover
Basic Info
Tabs – what to feature, icons, how to make them
Cover Photo – Rules, dimensions, strategies
Profile Photo
Name – character limit, naming conventions, things to consider
Vanity URL
Featured Likes
Recent Posts by Others
Notifications
Permissions (posting, add photos/videos, tag photos, Message)
Timeline Dimensions
Invite Friends and Customers
Features and Functionality
Scheduling – How-to, strategies
Pin to Top – when, how, campaignsThe campaign is the foundation of your Facebook ad. This is where you'll set an advertising objective, which defines what you want your ad to achieve. More
Highlight – dimensions
Milestones – what, when, why
Offers – what, how, campaigns
Events
Admin Roles
Messages
Strategies
Insights
How to Get More Likes
How to Increase Engagement
Best Practices: Photos
Best Practices: Links
Best Practices: Videos
Best Practices: Status Updates
Best Practices: Questions
Best Practices: Events
Running Contests (how-to, rules)
Using Facebook as a Page
Tagging Pages
EdgeRank
Buy Likes?
The 16%
FrequencyCalculated as (Impressions/Reach), Frequency is a Facebook ads metric that measures the average number of times users have seen your ad. More
Social Plugins
Engagement based on content type
Content Calendars
Consistency
Diversity
Find a Voice
Assets
Dealing with negative feedback
Be interesting, human and helpful
Facebook Advertising
Promoted Posts
Attract New Fans
Page Like Ads
Post Like Ads
Split TestingSplit testing (or A/B testing) allows you to test changes in Facebook variables like ad creative, audience, or placement to determine which approach performs best. More
Dimensions and Character Limits
CPCFacebook reports on CPC (All) and CPC (Link Click). The first refers to all clicks and the second on all internal and outbound links. More vs. CPMCPM measures the cost per 1,000 impressions. It's a good metric to evaluate competition level and costs to reach your audience. More vs. Optimized
Facebook Power Editor
News Feed, Mobile, Sidebar
Facebook Tabs as Destination
Why ads fail
Copy
Imagery
Destination
Please provide your thoughts below, and let's make a rockin' video series!