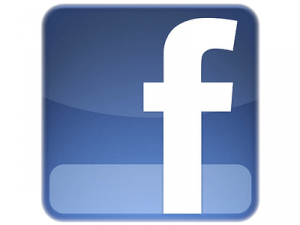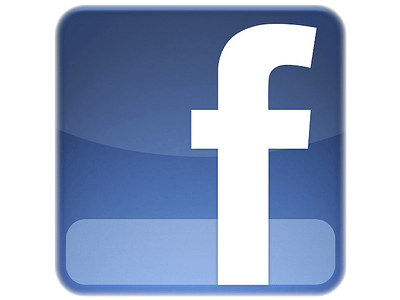 It's been more than three weeks since Facebook Timeline for Pages was announced. We're only nine days away having no choice about whether or not we make the switch.
I may have written more than 20 blog posts and tutorials about Timeline, but like many brands I've yet to make the switch. It's not that I don't want to do it. I just want to make sure it's right.
And one of the items I'm agonizing over most is my featured apps. These apps are no longer a random collection of links on the left hand side that can easily be missed. They are now a critical element to first impressions.
So the purpose of this post is to walk you through what I'm thinking about when determining which apps I will use, which apps I will feature, what they will do and what they will look like.
Hopefully the process I am going through can provide guidance or inspiration as you make the same decisions.
Inventory of Priorities
It's important that you don't simply repurpose your current tabs, making them into apps and figure all is good. You need to reassess your priorities to make sure what you feature is consistent with your goals.
So completely ignore what you're doing right now with your apps. Don't create a strategy around them. Instead start from scratch.
The priorities of my page are as follows:
Educate
Drive traffic to my website
Build authority and brand recognition
Increase business leads
Build my email list
Foster partnerships with industry leaders
Generate direct revenue through product sales
That may not be an exhaustive list, but those are my top priorities, in no particular order. So everything I do should be focused on at least one of the predetermined priorities.
Inventory of Assets
Those are my priorities, now what are the assets I can use to reach my goals?
Website and blog
Facebook Tutorials
Weekly Newsletter
RSS and Email Subscription
Video Tutorials
EBooks
Points of Contact
My Services
Potential Apps
Okay, so now that we have my brand's assets, how can we convert them into useful applications? In most cases, this doesn't change much. But I also want to start prioritizing. Prioritization shouldn't only be based on what is important to me, but what will be valuable to the user.
I am also going to start by splitting up these potential apps according to educational/informational and data collection. I think it would be a mistake to have all three of my featured apps be informational only, no matter how important they are. I should always make sure to have at least one that will lead to data collection.
Following are the items which are purely informational and educational.
1) Introduction to Me, My Company and My Website
2) Facebook Tutorials RSS Feed
3) Video Tutorial Gallery
4) BreakdownBreakdown is a way to get insights into your ad performance related to time, delivery, action, or dynamic creative element. More of My Services and Price Points
5) Ways to Contact Me
Now the items that can lead to a regular connectionWithin your ad set, you can further narrow targeting by adding a connection to a page, app, or event that you control. More with users. These are my business drivers.
1) Free App Icon Set Feature and Sign-up Form
2) Weekly Newsletter Sign-up Form
3) Full Website RSS Feed and Subscription
4) EBook Description and Sign-up Form
The order here is going to change depending on the assets. My app icon set is hot right now, and I want to make sure it is front and center. I also see people who want those icons as being potential customers, so this is a high priority asset.
Meanwhile, my current EBook is bordering on outdated. I'm working on another one focused on Timeline, and at that point it may rise to #1 or #2.
The Featured Apps
Okay, so what will go into my top three?
While I struggle with this, I think it's important to remember that such a decision isn't set in stone. You can change it up on a weekly or even daily basis. Maybe even rotate it and follow your Facebook Insights to determine what people like and what drives engagement, conversions and direct revenue.
But for now, I'm planning on going with the following three items as my featured Facebook apps:
1) Introduction to Me, My Company and My Website
2) Free App Icon Set and Sign-up Form
3) Weekly Newsletter Sign-up Form
Trust me, it wasn't easy to cut it down to those three. But I'm comfortable with that direction.
How My Apps Will Look
First of all, I'll use the app icons that I'm giving away as a starting point for my icons. I'll likely switch up the colors slightly to match my brand. It's possible that a new graphic will be needed as well. But it will be the same look and feel.
As far as how the apps themselves look, it's time to go back to the drawing board. Previously, we needed to squeeze in our content within a 520 pixel width. But with 810 pixels, that's a lot of room to work with. As such, it's two-column territory.
I plan on building all of my apps either from scratch or with the Static HTML application. The Introduction to Me will feature a video and some basic information about who I am and what I do. The app with the icons will feature an image on one side of the app sets and a sign-up form on the other. And my newsletter will have a video on one side and the form on the other.
How About You?
So what will your featured apps be, and what was your process for making that determination? Let me know in the comments below!