[The following is a guest post from Dennis Yu of BlitzMetrics.]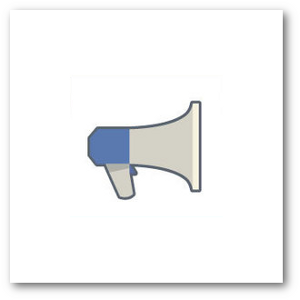 It's called the offsite pixel.
You specify a goal and then Facebook does bid optimizationHow you optimize impacts who sees your Facebook ad. Facebook will show your ad to people most likely to perform your desired action. More for you. It's part of conversion specs, in which you tell Facebook which action you want (likes, comments, shares, etc.), except now you can specify your own conversion.
[For a detailed tutorial on creating Offsite Pixels, GO HERE!]
Choose anything that is driven by a web page loading — add to shopping cart, view a particular page, complete a form, whatever. If you're really clever, you'll set up different pixels that exactly mirror the goals in your Google Analytics or Omniture. Their pixels are done the same way.
Of course, Google AdWords has allowed conversion optimization for years. This is similar in many ways — you can choose a target conversion price, called the "value", specified in dollars.
This means that Facebook will automatically select the users within your target audience that are most likely to convert. Using Google's conversion optimizer should cut your cost per conversion by 50-60%. The same is true of Facebook. You can easily cut your cost per fan in half and likely your cost per sale, if you have enough conversion data for Facebook to learn.
If you're doing your own bid optimization, whether manually or via an external tool, you're either incredibly sophisticated or you're blowing your money.
Facebook uses optimized CPMCPM measures the cost per 1,000 impressions. It's a good metric to evaluate competition level and costs to reach your audience. More to make your life super easy. Run on the newsfeed placement or the mobile newsfeed placement to see what converts better. If you sell online, you might find that the desktop newsfeed converts better on a sale, but that mobile generates lower cost engagement. If you haven't run ads on mobile or tested how different placements perform, do it now, then come back to this article.
Nobody has more data on Facebook than Facebook, and in the last 90 days, they've been doing a tremendous job here. I quietly smile when people claim you can't drive conversions on Facebook. Usually it means they don't target well, aren't aware of conversion optimization techniques, or aren't progressively nurturing users through a funnel (of which email collection is the most critical piece).
If you use Google Analytics for your reporting, you can import your Facebook ads data, allowing you to report on what your cost per conversion is. This is a new feature from Google Analytics primarily designed for you to import other search engine PPC data, but Facebook PPC works just fine, too. Read more about it here.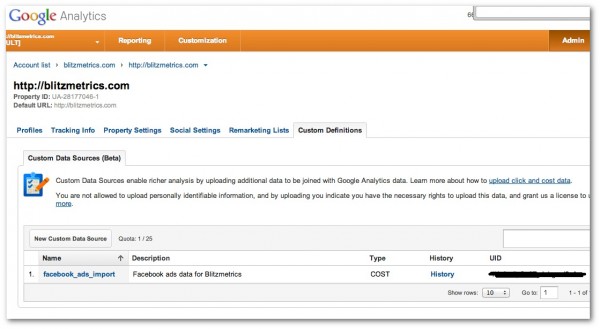 I'd recommend that you set values for new email subscribers you get via Facebook as well as bottom of funnel transactions/purchases. If you're not sure what dollar number to assign to new emails, take lifetime value of a paying customer and multiply by the percentage of email subscribers that eventually buy. You'll need to use Google's multi-channel conversion funnels to see this, as well as the number of assisted conversions that Facebook is driving. Partial attributionAn attribution window is the number of days between when a person viewed or clicked your Facebook ad and subsequently took an action. More models are another discussion we'll have later.
Just know that there's a good chance that Facebook is driving significant assists to your search channel, so make sure that you're not misallocating credit. If you pay affiliates, watch out for them stealing your branded Facebook traffic to drive to a conversion, too.
Using the Facebook offsite pixel and custom data sources for Google both require you being comfortable with APIs. You can use conversion specs via Facebook's Power Editor, plus set a CPA via Google's web interface for AdWords or the Google AdWords Editor. But if you really want to scale, you'll have to set these jobs up. Any competent programmer can do this for you in one day.
The days of simple keywords searches to direct conversion are over. You now have multiple touchpoints across multiple search and display channels. And the explosion in data means you'll have to get more technical sooner than later, if you want to be a performance marketer. And your various properties will have multiple pixels in place, allowing you to track conversions, feed your analytics tool, and perform retargeting.
Any of this daunting? Jump in. I promise you the water is warm.
Let us know in the comments below what you think. I'll answer any questions you might have. It just may take a couple days if I'm traveling.