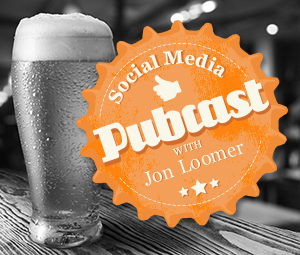 Surfer dude and kickass Facebook marketer Blake Jamieson stopped by the virtual bar this week, and we got absolutely drunk on Facebook marketing.
On this episode of the Social Media Pubcast, sponsored by TabSite, we talked about the following topics:
FBX and measuring ROI
News Feed ads and the balance between success and not ticking off users
Big time results with mobile install ads
Funding his awesome project, Dawn Patrol Truck
Here are a few links that were mentioned on this episode:
If you need more reason to fund Blake's project, here's a little video…
Blake also wanted to offer up this great resource for avoiding the 20% text rule on images within Facebook ads. Click this link for a PSD that he created.
Make sure you follow Blake's work in the following places:
Also an exciting offer: Get 33% off of the annual or monthly plans of TabSite for a single Facebook Page by going to TabSite.com/podcast and using the promo code podcast. TabSite is a great tool for contest and deal apps. Check them out!
Take a listen below. You also have several ways to access the Pubcast:
Don't forget to subscribe, rate and review! That's how I reach more people. Thanks!