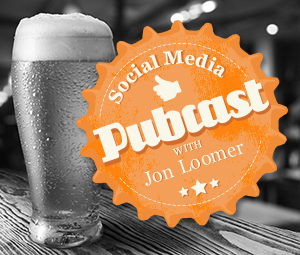 Jeff Korhan pulls up a barstool on this week's Social Media Pubcast, and we get drunk on Facebook Hashtags and Graph Search.
Here are a few of the topics we covered:
The dangers of hashtag spam
The great potential of Facebook hashtags for businesses
Hashtag best practices
Narrow vs. broad hashtags
The potential of Graph Search
Content marketing and the realities regarding small business
Content attracts, media engages and sales processes convert
Here are a few of the links that were mentioned:
You can find Jeff at JeffKorhan.com and @JeffKorhan on Twitter. Also make sure to buy his book, Built-in Social!
Take a listen below. You also have several ways to access the Pubcast:
Like the Pubcast? Don't forget to subscribe, rate and review!