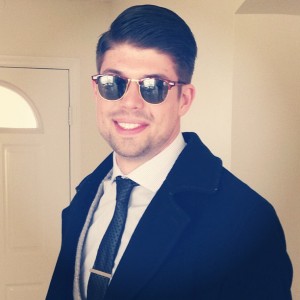 Chad Wittman of EdgeRank Checker pulled up a barstool to the virtual bar, and we got nerdy over Facebook stats. This episode of the Social Media Pubcast, sponsored by TabSite, was loaded with great points, themes and topics:
Is EdgeRank an official term?
Affinity is built through repeated engagement
Comments drive four times the clicks as likes
The impact of Negative Feedback on EdgeRank
A theory on declining ReachReach measures the number of Accounts Center accounts (formerly users) that saw your ads at least once. You can have one account reached with multiple impressions. More
The future of "best time to post"
Make sure you follow Chad's work in the following places:

Also an exciting offer: Get 33% off of the annual or monthly plans of TabSite for a single Facebook Page by going to TabSite.com/podcast and using the promo code podcast. TabSite is a great tool for contest and deal apps. Check them out!
Take a listen below. You also have several ways to access the Pubcast:
Don't forget to subscribe, rate and review! That's how I reach more people. Thanks!