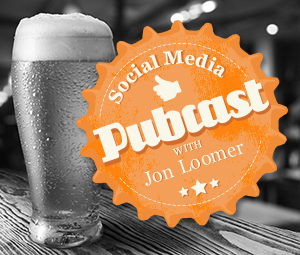 Josh Parkinson of PostPlanner stopped by the Pubcast with an espresso and Bailey's in hand, and the two of us got drunk on Facebook content strategies.
I peppered Josh with questions about to make my own Facebook publishing more efficient while sipping a Longboard Lager.
Topics in this episode include:
Is it smart to repost old content?
The most underrated component of EdgeRank
FrequencyCalculated as (Impressions/Reach), Frequency is a Facebook ads metric that measures the average number of times users have seen your ad. More vs. Distribution
Using PostPlanner to bulk upload evergreen content
Content Engine vs. Google Reader
Post Gating vs. News Feed Targeting
Here are some links that were mentioned:
Make sure you check out PostPlanner's awesome Facebook content posting tool. I've started using it for bulk scheduling, but will also be testing it out for content discovery.
Take a listen below. You also have several ways to access the Pubcast:
Don't forget to subscribe, rate and review! That's how I reachReach measures the number of Accounts Center accounts (formerly users) that saw your ads at least once. You can have one account reached with multiple impressions. More more people. Thanks!