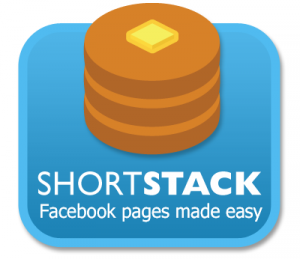 You may already know that I'm a big fan of ShortStack to build Facebook tabs for my Page and the Pages of clients (read my ShortStack review here). But you may not know that ShortStack also writes a pretty dang good blog.
This week, Chelsea of ShortStack wrote a great post called 6 Tips for Writing a Facebook Post with the Perfect Call to Action.
I preach it here as well: If you want engagement on your Facebook Page, you need to ask for it. You need a call to action.
The six tips from ShortStack:
Ask a question: The more specific, the better
Provide some information: But don't reveal it all!
Always provide a link: The purpose of your CTA
Keep it positive: Positive feelings lead to sharing and engagement
Don't bother yourself with a word limit: Try to keep it short, but not at the expense of effectiveness
Provide an image: Visuals always help!
Do you follow these rules for using calls to actionA call-to-action is a button or link on your ad that suggests the action you want your audience to take. Examples: "Learn More" or "Sign Up." More? Provide your thoughts below!