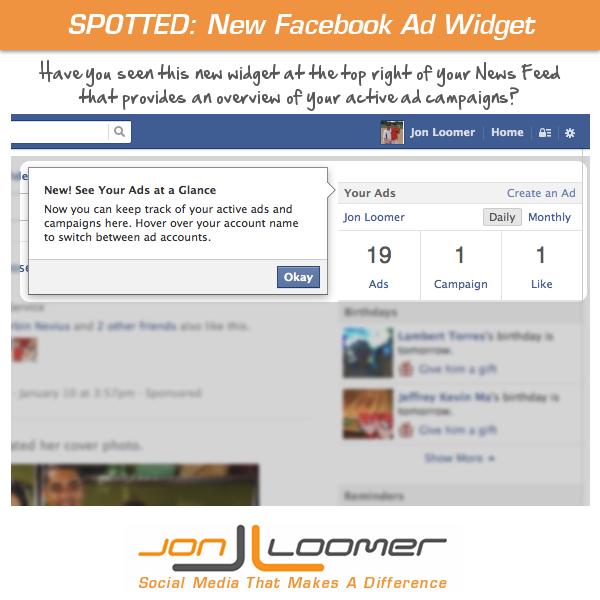 I love getting surprises from Facebook.
While I was going through my daily routine today, the widget and tooltip highlighted in the image above appeared above my News Feed on the right hand side.
It's a very simple widget. A top level overview of how your active campaignsThe campaign is the foundation of your Facebook ad. This is where you'll set an advertising objective, which defines what you want your ad to achieve. More are performing. Hover over your account name to select a different account that you control.
The information provided is quite limited. Only number of ads, number of campaigns and number of Page Likes generated today or during the current month. But I love this addition since access to this information is disconnected from your typical Facebook activities.
If you click on the links for Ads, Campaign or Likes, you'll be taken to the campaign itself. This widget does not currently appear on views other than the main News Feed (not Pages Feed or Interest Lists, for example).
See my brief video below. Do you have this yet? What do you think, is it useful?