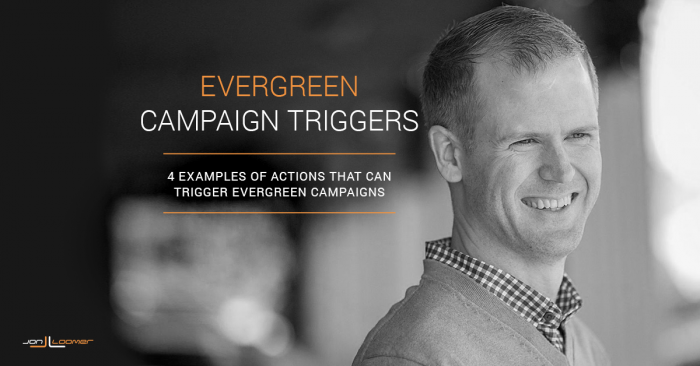 A little more than three weeks ago, I published a blog post about how to create an evergreen Facebook ad campaign. It was so popular that I'll be hosting a 90-minute virtual workshop on the topic this Wednesday for Power Hitters Club Members.
[NOTE: If you aren't yet a member of the Power Hitters Club, you can join in order to get access to this workshop.]
Quick backtrack: One of the primary challenges facing Facebook advertisers is creating a campaign that keeps on working. But for most, campaignsThe campaign is the foundation of your Facebook ad. This is where you'll set an advertising objective, which defines what you want your ad to achieve. More require constant pruning, editing and refreshing of the audienceThis is the group of people who can potentially see your ads. You help influence this by adjusting age, gender, location, detailed targeting (interests and behaviors), custom audiences, and more. More, copy and imagery.
I contend that this is not always required. You can create an evergreen campaign that will last as long as the campaign is relevant. It won't suddenly stop working because the audience you are targeting will always remain fresh.
The topic has resulted in plenty of feedback and questions from marketers excited to launch their own evergreen campaigns. I thought I'd provide a bit more insight into the answers to one of those common questions: What action should you use to trigger the evergreen campaign?
In this blog post, let's take a closer look at what triggers are and some examples of triggers that you can use to start your own evergreen campaign.
[Tweet "For an evergreen Facebook ad campaign to work, you need an effective trigger. Here are 4 examples…"]
What Is a Trigger?
In this case, a trigger is what starts the evergreen campaign. Without a user making a specific action, they never enter into the funnel.
Understand that this campaign is not simply a single ad set and an ad. It's a nurture sequence of multiple ad setsAn ad set is a Facebook ads grouping where settings like targeting, scheduling, optimization, and placement are determined. More and ads. And a user enters that sequence once they hit the trigger.
You're about to see several examples of triggers. In most cases, it is something that requires a user to complete a conversion — whether it be to provide an email address or make a purchase.
For example, let's assume a user subscribes to your PDF. They then fall into the following sequence:
Days 1-2: Thank you for the subscription, here's a related article
Days 3-4: Here's a product related to that PDF
Days 5-6: Benefit #1 of that product
Days 7-8: Benefit #2 of that product
Days 9-10: Discount offer for that product
If the user does not buy the product when the evergreen campaign completes — in this case, in 10 days — they fall out of the campaign.
In the traditional campaign, the user remains in the campaign for as long as it is run and is shown the same ad or ads over and over and over again. In the case of an evergreen campaign, we show them different ads at different stages once they enter, and we stop wasting our money on them once they fail to convert.
What Is Required of a Trigger?
For an evergreen Facebook ad campaign to work, the trigger needs to satisfy a couple of primary requirements…
First, it should allow us to date stamp the action so that we can then progressively show ads based on when that action was taken. The easiest way to do this is with a Website Custom Audience.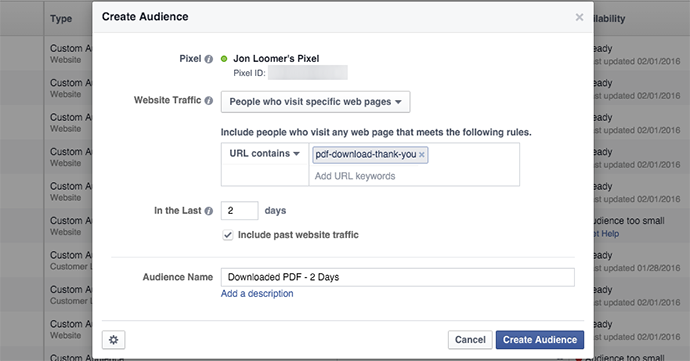 I know that the most conventional way to target customers is by using an Email Custom AudienceA customer list custom audience is created by uploading a customer list that Facebook matches with users so you can target them with ads. More. But this audience is imperfect for two primary reasons: 1) Email addresses only match up about 50% of the time to a Facebook user, and 2) Without some very creative automation and tagging, we won't be able to dynamically serve ads based on when the action was taken.
Second, the Website Custom Audience should be based off of a page that the user will only see once. Ideally, this will be a "thank you" page for a conversion of some sort with no reason to return to that page.
This is important because every time a user views that page, they trigger the start of the evergreen campaign. So if a user triggers the start of the campaign four days ago, they will progress to the fourth day of the campaign. But if they return to that trigger page, the campaign starts over.
If you haven't started doing this already, create Website Custom AudiencesA website custom audience matches people who visit your website with people on Facebook. You can then create ads to show to that audience. More for the trigger page that you choose. And create them with various durations, like this…
180 Days
2 Days
4 Days
6 Days
8 Days
10 Days
This will allow you to create separate ad sets that will serve different ads based on when someone hit your evergreen campaign trigger.
Now let's take a quick look at some evergreen campaign triggers you could use…
1. Newsletter Subscription
This one is pretty basic. Most serious websites have some sort of newsletter subscription, even if you don't offer something like a PDF in exchange.
While not true in all cases, typically someone who subscribes to a newsletter is relatively new to your content and probably new to your email list. We could create an evergreen Facebook ad campaign with the purpose of indoctrinating these new subscribers.
Of course, before we even get started, we want to be sure the message we send is consistent. If its intended audience is new subscribers, we should exclude anyone on other lists and prior customers.
Then we could create an evergreen campaign that works something like this…
1) Days 1-2: Welcome to my newsletter! Create an ad that is a simple thank you and provides more details about what they can expect from you. It might even be a video for a more personal touch.
This is one where traditional marketers will balk because it doesn't have any immediate payoff. But we are building trust. We understand that these are new subscribers who may not know us, so it's not yet time to jump into sales mode.
2) Days 3-4: Some of my most popular blog posts. They are on our email list, but we need to keep them engaged while we have their attention. A really good option here is a carouselA carousel allows you to display two or more scrollable images or videos in the same ad, with the ability to link each to a different URL. More ad featuring five of your most popular articles.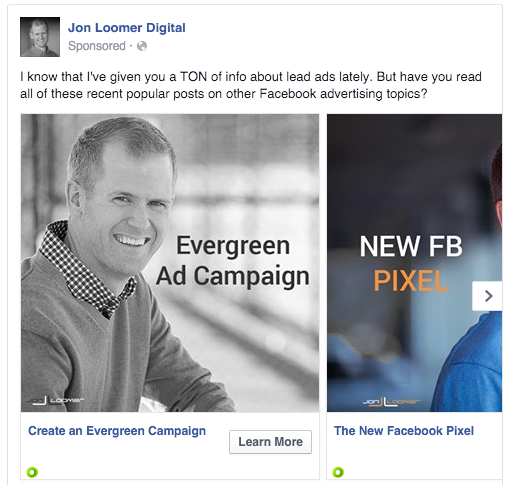 3) Days 5-6: More about my story. This may not be necessary for all brands, but I find this one useful for personal brands (I use it!). Once again, it doesn't lead directly to a conversion, but it's probably the best way of creating a personal connection with the user.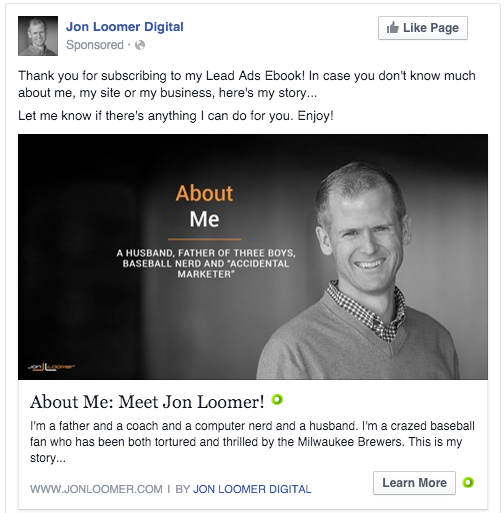 That connection is what often leads to sales.
4) Days 7-8: A few freebies for you. The user has gotten to know us over the past six days, so now it's time to introduce them to a few of our lead magnets. You could focus on one freebie or again work with a carousel ad.
Granted, they are already on our email list. But your lead magnets are likely attached to email funnels that ultimately push them to purchase. You could theoretically create a new evergreen campaign for anyone who triggers that subscription as something of a hand-off from one campaign to another.
5) Days 9-10: Introduction to my product. We're now at a point where introducing the user to a product makes some sense. If they've been paying attention, they know our story, they've read our content and they've even downloaded some of our free stuff. They are warmed up and ready for a product!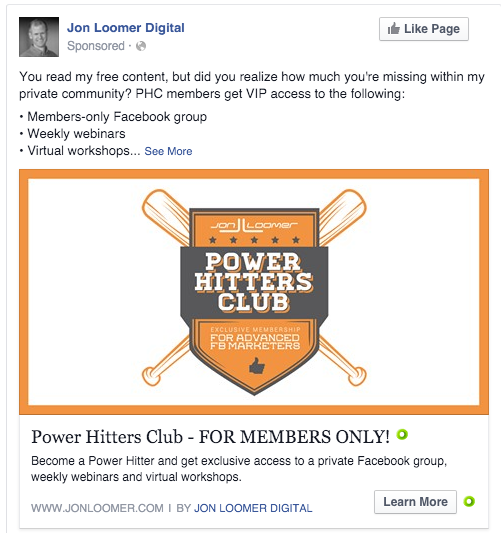 But understand that they may not be familiar with your product. So start slowly with a general overview of benefits.
Once again, this could actually be a hand-off to a second evergreen campaign. If they clicked this ad, we could send them into a new nurture sequence. We won't do that, but just know that it's an option!
6) Days 11-12: Benefit #1 of my product. Users are unlikely to buy from the previous ad, but it served a purpose. Now let's focus entirely on one primary benefit of your product and why people love it so much.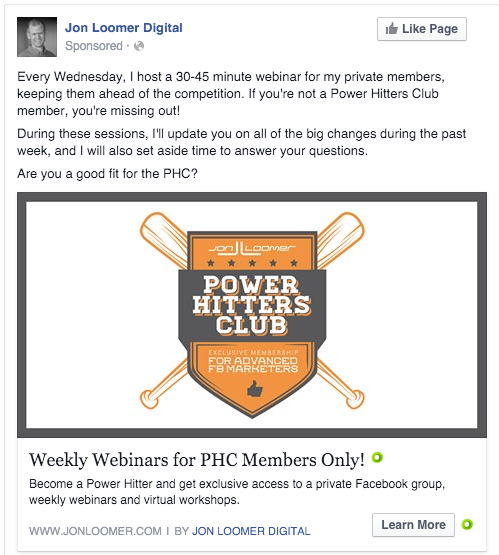 7) Days 13-14: Benefit #2 of my product. Now let's focus on a second benefit. Maybe even use testimonials.
8) Days 15-16: Discount for my product. Okay, so we've done all we can. We told you all about why this product is great. Let's give you one final push with a special offer.
If after the 16th day since subscribing to your newsletter, they still don't buy your product, they fall out of the campaign.
Of course, this is just an example. Use whatever durations, content and approach you want!
2. PDF Subscription or Webinar Registration
We already touched on this a little in Days 7-8 above, but let's talk about this one a little bit more.
If someone downloads your PDF or registers for a webinar, you can then create an evergreen campaign that engages them on the content within them.
For the PDF, create an ad that quotes an important line and ask for their opinion. It's possible they haven't opened the PDF yet, and we want them to read it!
For the webinar, we could create messages leading up to the event to remind them and make sure they attend. But we could also create special messages based on takeaways — homework and tasks they've been asked to apply.
In most cases, these freebies are created with the purpose of selling something related. So we should then go into the benefits of that product and tie it back to the PDF or webinar.
As was the case with the first example, we should structure this campaign so that it strategically promotes messages for a certain duration following the trigger. If they don't buy by a certain day, kick them out of the campaign!
3. Purchased Product
The trigger doesn't always need to be something free. You can use an evergreen campaign for upsell purchases as well.
It could be promoting a related accessory — like an iPhone case for someone who recently purchased an iPhone. Or a consultant could promote their services to someone who signed up for a private membership.
There are limitless possibilities here, but the main point here is that the trigger doesn't need to be an email address.
4. Article With Altered URL
Some websites conduct all of their transactions via third parties like Amazon. This is a problem since it removes control of the "thank you" page.
While I think you should still have an opportunity to provide a subscription or registration of some kind on your website, there is an alternative: The article with an altered URL.
You could create an article for the only purpose of feeding people into this evergreen campaign. So they only see it if you promote it with a Facebook ad or email it to your list. Once they click that link and view the article, they fall into your evergreen campaign.
You could also promote an existing article, but alter it with UTM parameters. This way, those who read that article are less likely to revisit the exact same URL again (and re-trigger the evergreen campaign).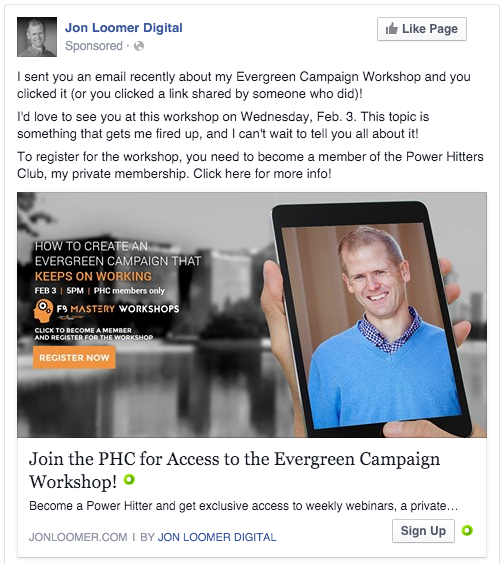 In my case, I could promote this exact article (altered with UTM parameters) to my email list or via a Facebook ad. Those who read it might then fall into an evergreen campaign promoting my upcoming workshop on evergreen campaigns.
Of course, that's not particularly evergreen since my workshop won't happen forever. But that workshop is something that will be available as a recording to annual PHC members, so that remains an option for ongoing promotion.
The reason this alternate method is imperfect is that — unlike a boring "thank you" page — there may be reason to want to return to that article. Imperfect as it may be, it's an option that can lead to some pretty great results.
Your Turn
If you want to know more about how you can create your own evergreen campaign, I'll be stepping through the details on Feb. 3 (for Power Hitters Club Members only).
What creative ideas do you have for triggers of an evergreen campaign?
Let me know in the comments below!