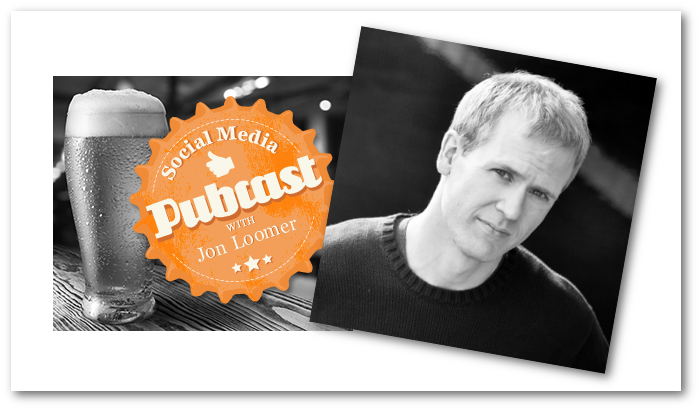 This has been a huge week for me! At the top of the year, I wrote about my goals for 2013. One of those goals was to create more products:
Last year was what I regularly refer to as Phase 1. The end of the year was the start of Phase 2. But by the end of 2013, I expect to be in Phase 3.

What is Phase 3? It's when the bulk of my revenues are made through my website. Currently, I still make more offline than online.

To make this a reality, the first thing I need to do is create more products. You can't make money without offering something to buy!

While I do currently offer what I consider "light touch consulting" services (Facebook Page Review and One-on-One Coaching are examples), I need to create products that scale better.

In other words, I need to create single products that can be easily consumed by the masses. This could include ebooks and other premium content.
Well, that goal has been at least partially realized with the pre-launch of FB Marketing Advanced University: Power Editor.
Power Editor is the first course of what will become a robust library of online courses. As a pre-pay, you can sign up now and get it for half off (it will return to the full price of $147 once the product is launched).
So I did this week's episode solo, and a big reason for that was so that I could provide some background on why and how I did what I did, what inspired me to go with Power Editor, why I went with pre-pay, how I'm promoting it and more.
This is new territory for me. I've never launched a self-serve product on my own before, so this was a combination of scary and exciting. But the response has been absolutely overwhelming.
Now that I'm getting this response, I feel crazy for waiting as long as I did. I was held back by irrational fears that most of us business owners have. You need to break through this, and this launch is evidence of that!
So here are a few of the topics that I discussed this week, with you and a bottle of beer as my guests:
Background on how I started my own business
Overcoming fears and trials as an entrepreneur
The strategy behind the creation and promotion of a scalable online product
Layout of course materials
The importance of Power Editor
PlacementA placement is a location where your ad is shown. Examples include Facebook's mobile Feed, Messenger, Instagram feed, Audience Network, right-hand column, and more. More strategies with Facebook ads
Why the boost post feature is a bad idea
Important features of Power Editor
How you can pre-order my new training course for a 50% discount
Here are a few helpful links that were referred to within the episode:
Facebook Marketing Advanced University: Power Editor
Take a listen below. You also have several ways to access the Pubcast:
Like the Pubcast? Don't forget to subscribe, rate and review!