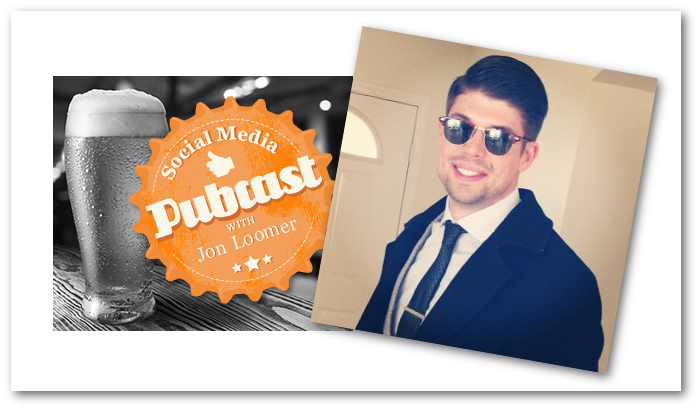 Pop a bottle! On this week's Pubcast, I pull an all-nighter at the pub with my friend Chad Wittman of EdgeRank Checker to dive into his recent studies, projects and strategies. We were on a roll, so we couldn't stop! This is quite possibly the best episode yet.
Check out some of the topics we cover in this week's episode:
Chad's recent study about the best time to post on Facebook: no universal truths, but insightful and sure to give you new ideas!
Does Facebook penalize you for asking for Likes, Comments and Shares? Is it a good strategy?
Promotional strategies on Facebook and the FBX platform for retargeting: how does it work?
Pros and cons of using Perfect Audience vs AdRoll for FBX.
Chad's new project, ShareGrab.com: answers the question, "What's the most shared content by similar audiences?"
Does engagement go up when posting via a mobile device?
Related Links: (there's a lot but this is the mecca of useful info!)
At the tail end, Chad also mentioned an interesting study showing the consistent (or inconsistent) posting habits of big brands, as found by his tool in PostAcumen. Check it out:
Find Chad:
Take a listen above. You also have several ways to access the Pubcast:
Like the Pubcast? Don't forget to subscribe, rate and review!
P.S. Facebook Marketing Advanced University is now ready with all 5 sections! Sign up for my Power Editor training course!