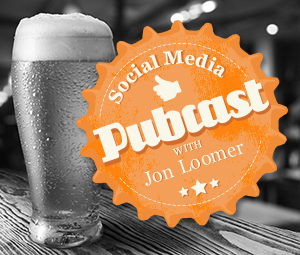 Ian Cleary of RazorSocial stopped by the Social Media Pubcast this week with a Guinness in hand to share the lowdown on social media marketing tools that can help make your job easier.
On this episode, sponsored by TabSite, we talked about the following topics:
The quick rise of RazorSocial from obscurity to Social Media Examiner Top 10 in six months
The blogging process and the importance of finding a niche
Networking, conferences, book writing, guest blogging and public speaking
Ian's favorite tools
Throughout this episode, Ian mentioned several tools. Here they are:
Make sure you follow Ian's work on RazorSocial.com and on Twitter at @IanCleary. Cheers!
P.S. A final chance for an awesome offer: Get 33% off of the annual or monthly plans of TabSite for a single Facebook Page by going to TabSite.com/podcast and using the promo code podcast. TabSite is a great tool for contest and deal apps. Check them out!
Take a listen below. You also have several ways to access the Pubcast:
Don't forget to subscribe, rate and review! That's how I reach more people. Thanks!