This is part of a continuing series covering My Favorite Things for blogging and content marketing. Each week, I'll review a tool I use and explain why I love it!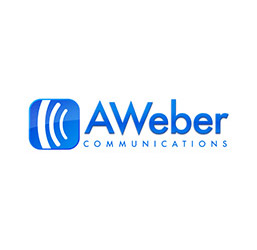 The single most important tool in a marketer's arsenal is an email list. Powerful email marketing software is critical to our success.
I use AWeber to send all of my email campaignsThe campaign is the foundation of your Facebook ad. This is where you'll set an advertising objective, which defines what you want your ad to achieve. More. It's made my life significantly easier, and I have this software to thank for many of my amazing results.
The purpose of this blog post is to help you understand why this tool is so important, why I chose AWeber after considering other options, and what features I've found to be so powerful.
Why You Need an Email List
I have a confession to make: I took far too long to start my email list.
I'm sure I wasn't alone. Six months after starting this website, I still didn't have a newsletter. The reason was pretty simple: I thought it would be too difficult, and I didn't want to make the financial commitment.
Just dumb on my part. You won't become an email marketing expert overnight, but it's far easier to pull off than I had feared. And the small monthly fee more than pays for itself in results.
Let me explain what my life was like before an established email list…
I relied heavily on first-time visitors to my website and viral content. If Google wasn't driving traffic and I didn't have a blog post that was flying around Facebook, I was getting paltry traffic.
But an email subscription is a commitment to my content. Once users began subscribing, I could then alert them when I wrote a new blog post. Or I could drive them to a new product.
Suddenly, I no longer had huge dips in traffic. As my email list grew, traffic became much more consistently spectacular. And I found it much easier to drive sales and revenue as a result, instead of relying on social media only.
Why I Chose AWeber
I went into this with an open mind. As a long-time marketer who has spent most of his time away from email, I was going to take all of the advice I could from big names across social media.
It became apparent quickly that I needed to choose between MailChimp and AWeber. Over and over, the big names in social media were recommending AWeber. It was nearly unanimous.
The factors came down to power, customization and scalability. Since I've had visions of going global from the beginning, scalability was a key factor. This was not an area where I was going to cut corners.
The Powerful Features of AWeber
The truth is that I've only started to scratch the surface when it comes to the features that AWeber offers. It's an incredibly powerful and robust tool.
But is just a sampling of the many great features:
Over 150 customizable email templates and corresponding forms
Personalize messages with subscribers' names and other info
Send automated messages every time your blog is updated
Track opens, clicks, unsubscribes and revenue generated from each subscriber
Schedule delivery and split testSplit testing (or A/B testing) allows you to test changes in Facebook variables like ad creative, audience, or placement to determine which approach performs best. More your messaging
Target segmented emails based on who opens, clicks, purchases, viewed a particular page, lives in a certain location or other factors
Automatically send a series of messages to new subscribers
Really, that's just a few of the features. I didn't want to bore you with all of the details, but make sure to investigate AWeber yourself.
How I Use AWeber
Here are a few of the ways I'm using AWeber right now:
Weekly Newsletter
Daily Blog Subscription
Podcast Subscription
Subscription to EBooks
Here's an example of the process behind a subscription to my EBook:
There is a simple form embedded on a page of my site with email address only
User submits their email address, then receives a confirmation email
Once the user clicks the confirmation link in their email, they are sent to the page with the EBook
User then receives a thank you email, complete with other ways to connect with me
User then receives an email a few days later, asking what they thought of the EBook
User is also automatically added to my weekly newsletter list
All of this is automated. I could never do it manually. It all happens behind the scenes, thanks to AWeber.
In a matter of about five months, my email list is now over 2,000 and growing quickly. When I send out a newsletter, I'm guaranteed about 300 clicks on my website that day from the email campaign alone.
How About You?
What newsletter software do you use? If you are still undecided and have any questions about AWeber, feel free to ask in the comments below or contact me directly.