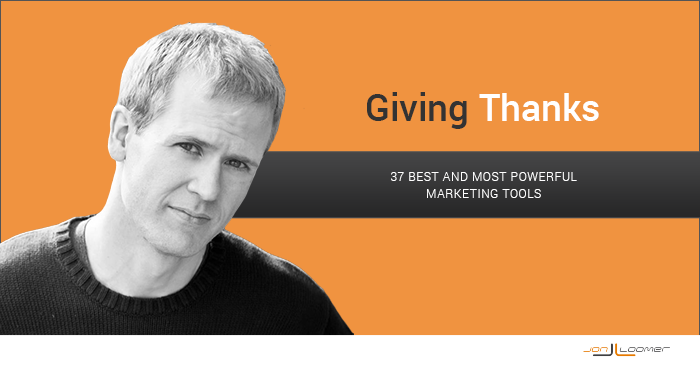 On one hand, the "I'm thankful for…" blog posts this week are predictable and cliché. I didn't plan on writing one.
But then I actually started thinking about all of the people and things I'm thankful for that have made 2013 so amazing, and I realized this information could be extremely valuable for entrepreneurs, marketers and business owners.
So this won't be a fluff post. I'm writing it with the intention of helping.
I've used dozens — hundreds — of tools during the past two years. I've discarded most. I've upgraded from others. And I've learned to love and rely on a select group of them.
In 2012, the name of the game for me was doing as much as I could with as little as possible. I barely spent a thing.
But 2013 has been a year of investing in my success. As a result, some of the tools listed below are free while others do have a price tag associated with them. If you want to succeed in this marketing world, you should absolutely consider using the premium tools.
Now, some of the links below are affiliate links. But you should understand my philosophy here. I will only recommend a product if I already use and love it. I will not promote and force myself to use it just because I have an affiliate link.
So rest assured that any affiliate links used below don't color my opinions. They are secondary to my love of the product.
Since there are so many tools, I've broken them up into sections. Ready? Let's go…
[Tweet "Which of these 37 marketing, video, podcasting, website and other business tools aren't you using?"]
Facebook Marketing Tools
1. Power Editor: Come on, how could this not be the first tool listed? I've become "the Power Editor guy" during 2013, so I'd be a fool not to recognize how important it has been to my year.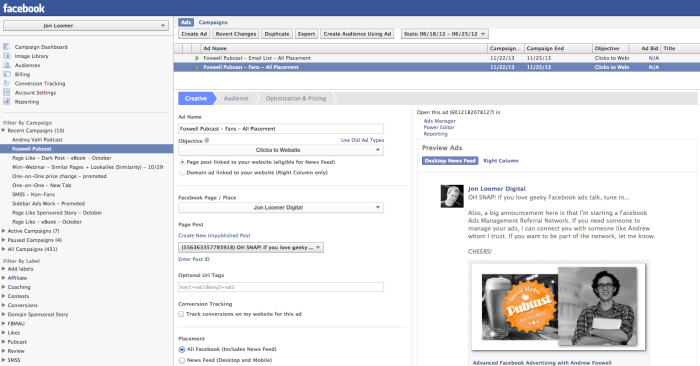 Power Editor helped me score a high ROI with my advertising. And it was also the focus of my first ever online course, which has been enormously successful.
Power Editor, I love you!
2. Facebook Insights: OF COURSE! My focus within the Facebook marketing niche has tightened during the past year, spotlighting "advanced Facebook marketing" strategies. That includes Power Editor, but it also includes a heavy dose of Insights. As a result, it's the focus of my second training course!
3. Facebook Ad Reports: What an awesome enhancement this has been! I never used the old Facebook ad reports — or not intentionally. The new ones? Life changing. It's amazing how easy it is to see where you should spend your money based on age, gender, country and placementA placement is a location where your ad is shown. Examples include Facebook's mobile Feed, Messenger, Instagram feed, Audience Network, right-hand column, and more. More thanks to these reports!
4. ShortStack: I admit, I have a big crush on ShortStack and the people there. Not only have I been using their product for much of the past two years, but ShortStack would also become my first website sponsor. This would lead to a successful sponsorship period that served as a bridge before I launched my own products.
I have tried other tools, but I only use ShortStack for creating tabs (see some examples here, here and here). I even hire ShortStack's amazing designer when making mine look extra awesome and when building tabs for clients.
It's user-friendly. It looks nice. And the people behind the product are worthy of my gushing.
5. AgoraPulse: I'm as much a fan of Emeric Ernoult (the mastermind behind the product) as I am of AgoraPulse itself. He's guest blogged here and been a guest on my podcast. He also believed in me before anyone knew who I was.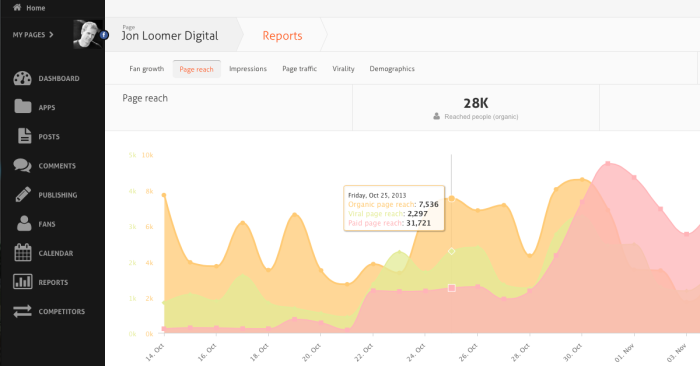 But I've always been a believer in the product. It solves many problems, including community management, CRM, team management, scheduling, tab creation/contests and stats analysis. Since I don't have a community management team and I already use ShortStack for tabs (sorry, Emeric!), I've focused the majority of my time with the tool on stats analysis. And it's awesome there!
Most exciting is that they recently released a new version of the product, and it looks amazing!
6. PostPlanner: I'm one of those guys who is stuck in his ways and prefers to post natively from Facebook as opposed to using a third party tool. But PostPlanner actually offers one feature in particular that I cannot live without — and it's not available within Facebook.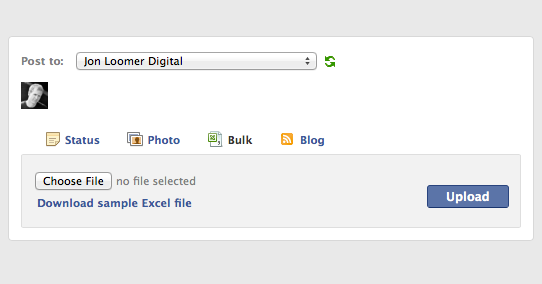 This is the ability to upload a CSV file for bulk scheduling. As you know, I have a ton of content on this website. As a result, I benefit from sharing evergreen content. And to do that without driving myself crazy, I need a simple solution. That solution is PostPlanner!
Now, this is just one, small feature. There are many other awesome features that PostPlanner offers as well. But the bulk upload is a big one for me!
7. Perfect Audience: FBX (Facebook Exchange) is a tool that was initially rolled out as a big money, big brand luxury. If you wanted to retarget visitors to your website when they are on Facebook, use one of Facebook's many (rather pricey) preferred partners.
But then Perfect AudienceThis is the group of people who can potentially see your ads. You help influence this by adjusting age, gender, location, detailed targeting (interests and behaviors), custom audiences, and more. More (and AdRoll) stepped onto the scene, and I got geeky with experimentation. With the low campaignThe campaign is the foundation of your Facebook ad. This is where you'll set an advertising objective, which defines what you want your ad to achieve. More minimum ($25), it's something that makes sense for the little(r) guys. If you aren't a Fan of my Facebook Page or an email list subscriber and you still see my ads on Facebook, FBX is probably why!
If you use my referral link, you can actually get $70 in free ads to get started!
8. AdRoll: I first preferred AdRoll for FBX because between it and Perfect Audience, AdRoll was the only way to create News Feed FBX ads. But now they both offer this, so I've started using Perfect Audience more lately. But I'd absolutely recommend testing both services because you never know — one may work better for you!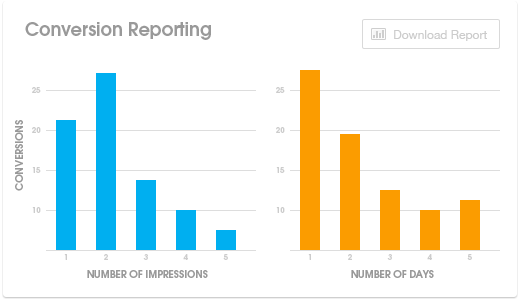 Here's my referral link that will net you $60 in free FBX ads from AdRoll. Probably a good idea to try both AdRoll and Perfect Audience to get started to take advantage of the free advertising!
Multimedia Tools
9. Canon EOS 60D: Now, it's possible you haven't seen a single video shot with this camera yet. All of my earlier videos from this year were shot with my iPhone. But I love my 60D, and I can't wait to get it completely figured out.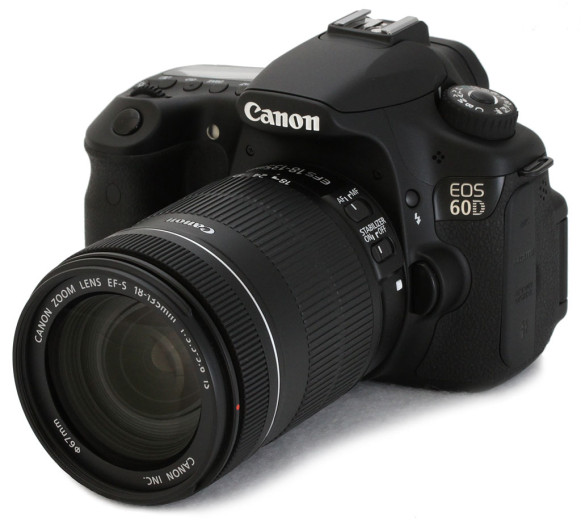 Oh, and my wife loves it, too. My sons just completed a very busy baseball season, and many pictures were taken with this camera!
10. ScreenFlow: Editing video can be a major hassle. But ScreenFlow has been a lifesaver for me. In fact, I even use it for editing audio!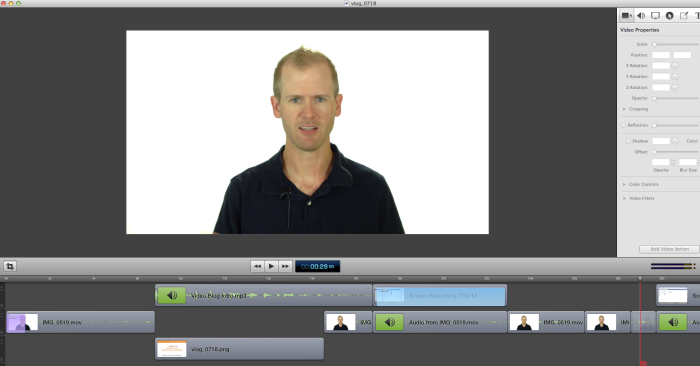 11. Vimeo: Vimeo is an old friend that I once used along with YouTube, but then abandoned it. Welcome back!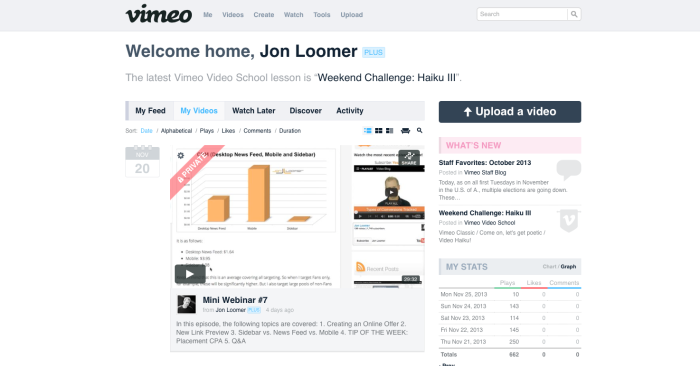 If your focus is on SEO and traffic, you can't go wrong with YouTube. But Vimeo — particularly the premium version — is great for higher quality video and private embedding. Vimeo is what I used for my first training course!
12. LibSyn: For the first year or so, I hosted my podcast on my own server. But then I decided it was time to use the tool that many of the pros use.
LibSyn hosts my episodes, sends to iTunes and Stitcher, creates an embed that I place on my site (the widget on the side is responsible for most of my downloads) and provides some useful analytics that help me assess performance.
13. Blue Yeti Microphone: A good friend of mine once recommended this microphone, and I'm so happy I listened! This is what I use to make my audio sound crystal clear on podcasts, screen shares and webinars. I also recently bought a Blue pop filter to go with it.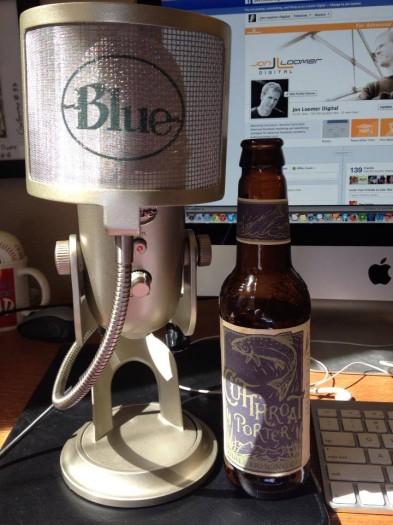 14. Photoshop: This is one of those investments that I took far too long to make. I used a free method (GIMP) for as long as I could, but eventually I decided I could no longer live with the bugs and lock-ups.
Photoshop isn't a one-time fee. It's a commitment. But given how important imagery is in ads, link thumbnails and content, it's worth every penny to do it the right way!
Other Social Media Tools
15. TweetDeck: I've gone away from using desktop apps, but I didn't abandon TweetDeck for long. I now use the web version of TweetDeck to stay on top of my Twitter community.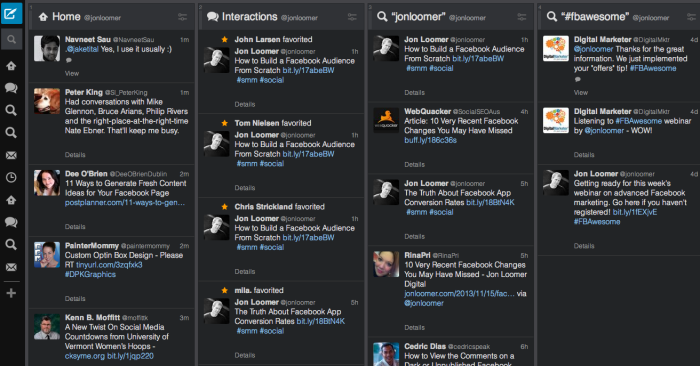 16. Feedly: I panicked a bit when the Google Reader closed its doors, but with Feedly I haven't missed a beat! This tool is central to my reading routine.
17. Hootsuite Hootlet: Every time I read something that I think is awesome, I'll add it to the Hootlet. It's a lot like Buffer, but without the free limitations.
18. Buffer: Whenever I publish a new post, I Buffer it four times. I do this separate of the Hootlet because I could have a dozen or so of posts in the queue there, so I want to send promotion of my posts straight to the front.
CRM Tools
19. AWeber: I used AWeber for close to two years before I finally grew out of it. But there are no hard feelings — this was a great tool for me the past couple of years. Until recently, all of my list building and email marketing efforts flowed through AWeber.
20. Infusionsoft: The big daddy! Some call it "Confusionsoft" due to the complexity of the tool — and I even had some hair pulling days in the early going — but I am currently just scratching the surface regarding the power of Infusionsoft. So many opportunities for automation and tracking hot leads here. It will also be why I will finally launch an affiliate program soon.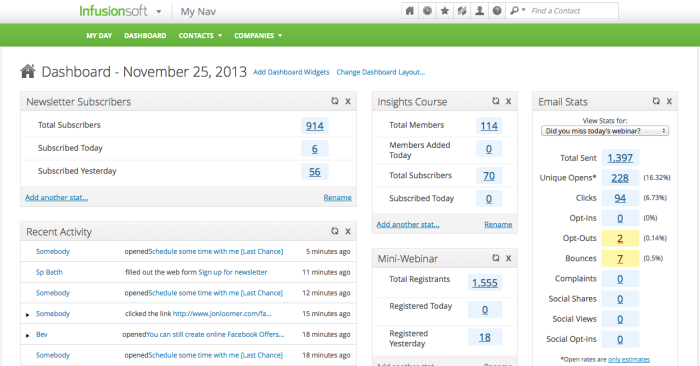 I can't wait to see what I'm doing with Infusionsoft a year from now!
Communication Tools
21. iPhone: Well, duh. I love my iPhone. It's not even a new iPhone. I'm two models behind. But it's always either attached to me or within three feet of me. I couldn't live without it!
22. Skype: One of the biggest developments for my business during the past year was a one-on-one coaching service. It has been HUGE for me as a perfect complement to my training courses.
How are these one-on-one sessions conducted? Well, via Skype, of course! This allows us to have a face-to-face discussion, but we can also share screens when necessary. Great tool!
23. GoToWebinar and GoToMeeting: My first, big, "I can't believe I just spent that much" investment of 2013 was on GoToWebinar. When you go through 2012 spending as little as possible, shelling out $400 a month on a product is a big deal!
When putting together a marketing plan for my product launches, I needed a way to run webinars. And I'm now also hosting a free, weekly mini-webinar via GoToWebinar.
I'm not sure how long I'll use GoToWebinar, but it's been a terrific experiment. It always works great for me, and it integrates nicely with my CRM tools for list building purposes. The subscription also gives me access to GoToMeeting, which is often a lifesaver when looking to set up impromptu meetings. I never used to be the guy with access!
File Management Tools
24. Yousendit/Hightail: I'll admit it. There are still areas where I cut corners and pinch pennies. And file management is one of them!
I've used Yousendit (they've changed the name to Hightail) for as long as I can remember to easily send large files via email without blowing up someone's inbox. They have both a free and premium version, and I've gotten by with the free version for now.
25. Dropbox: I do have a Dropbox account, but sometimes it's just easier to use Yousendit. However, if you are working with a client who you know has a Dropbox account and you know you'll have many files to share, this is the way to go!
Website Tools
26. Genesis Framework: My website has been built on Genesis Framework for over a year and a half now. It was the first big change I made that signaled I meant business. And it was one of the smartest moves I ever made!
A few months back, I finally switched child themes to a mobile friendly version (and I LOVE it!), but this site remains on the Genesis Framework. If you need a theme, I highly recommend you start here!
27. Premise: I no longer use Premise much (using it now, but transitioning away to Infusionsoft and Customer Hub), but it served a very important purpose in the growth of my business. In July, I knew that I wanted to launch my first training course. To do that, I needed to have a membership platform that allowed for accepting payments.
After investigating alternatives, I decided to stick with a tool I already had (but was using for other purposes). While I wouldn't necessarily recommend Premise for managing high-traffic and high-dollar membership sites, it got the job done for an affordable one-time fee.
Oh, and did I mention that it was created by the folks behind Genesis Framework?
28. LeadPages: This is a rather new tool for me, but I love what I'm seeing so far. LeadPages has dozens of optimized landing page templates that integrate with GoToWebinar, AWeber, Infusionsoft and others to help create a list building machine. It's what I use to build my mini-webinar sign-ups.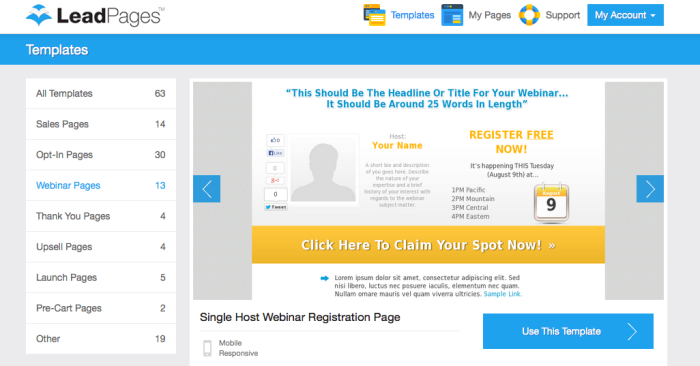 29. Appointy: It seems that every other tool here is another "critical tool that represents a turning point for my business." Well, this is one of them!
Prior to Appointy, I had a rag-tag one-on-one service that required potential customers to reachReach measures the number of Accounts Center accounts (formerly users) that saw your ads at least once. You can have one account reached with multiple impressions. More out to me and set up calls through a series of back-and-forth messages. It was completely manual, and took more time and effort than it was worth.
But Appointy allowed me to share a dynamic calendar that would allow visitors to see when I'm available and both book and pay for appointments directly through my site. It was world changing!
30. vCita: Now, there is nothing wrong with Appointy. I absolutely love it. And it was very difficult for me to move away. But after a two-month split testSplit testing (or A/B testing) allows you to test changes in Facebook variables like ad creative, audience, or placement to determine which approach performs best. More, I decided to move to vCita.
That little widget that pops up at the bottom right of my website, asking you to set up an appointment with me? That's vCita. And ever since I installed that widget, I have been overbooked with one-on-one sessions.
The demand has been so great that I had to raise my prices. Is there a better endorsement than that?
The other feature that vCita has that Appointy doesn't is automatic integration with my Google Calendar. There are integration capabilities with Appointy, but it's manual. When I decide to update my Google Calendar with a new meeting unrelated to one-on-one sessions, vCita automatically blocks off that time. Pretty awesome!
31. Pippity: Okay, this is a completely new plugin on my site. But the results have been so great that it needs to be listed!
Every two weeks when you visit a blog post and scroll to the bottom of that post, you'll be given a pop-over asking you to opt into my email list. I don't even have a creative offer at the moment, but my opt-ins have more than tripled since installing.
It's something that is on Marcus Sheridan's site and I'm sure many others. It's not free, but it's worth it!
32. Flare: I couldn't even tell you how many times someone has asked me what my social sharing plugin is. It's Flare!
I do a little manual coding to remove the Flare branding. I also am trying to replace the "Like" button with a "Share." But overall, it looks amazing and I know that it gets the reader's attention!
33. Tweet Old Post: This is another tool I've used for quite some time now. It's a big part of my Twitter strategy. The plugin does just what you'd think it does: It automatically tweets out old blog posts at a frequencyCalculated as (Impressions/Reach), Frequency is a Facebook ads metric that measures the average number of times users have seen your ad. More you determine. Since I have so many posts published through this site, it's a good way to drive traffic to older posts I've written.
34. Disqus: The comment plugin is a controversial topic. Some people love Disqus and some people hate it. I love it. I've used it for two years now, and I don't plan on changing any time soon!
35. Google Analytics: I won't claim to be a Google Analytics expert, but I'm learning. And now that e-commerce is occurring on my website, it's imperative that I figure it out.
If nothing else, I always have a tab open with realtime Google Analytics open. It's addictive!
Payment Tools
36. PayPal: I could've left this off, but I've received and made so many payments during the past year via PayPal that it needs to be on this list. Even now that I have credit card options on my site, some people still prefer PayPal.
37. Stripe: I'm actually a bit bummed out about this one. I love Stripe. It's how credit card payments are currently made for my Power Editor course. It was easy to set up, has a user-friendly interface and is very low maintenance.
However, I'm moving that course over to Infusionsoft and Customer Hub. And while this is a necessary move, the one part of it that I hate is that Infusionsoft doesn't integrate with Stripe. Instead, I'm forced to use something else — and I've decided to use Authorize.NET and PayPro.
I could write an entire blog post about what hell it is to set up with Autorize.NET and PayPro, but I won't. Instead, just know that it sucks. Avoid it if you can!
How About You?
With a list this long, I can't help but think I'm still forgetting other important tools, big and small.
What tools are you thankful for that were important to your success this year? Let me know in the comments below!