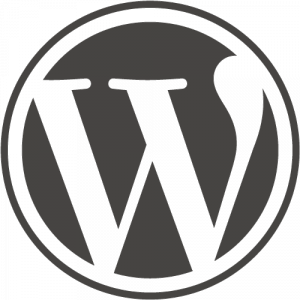 I use my blog to share what I know and learn as a marketer, blogger and social media user. While Facebook marketing is core to my strategy, it also works closely with what I do on this website. So it is important not to ignore the useful tips that can help you create the most effective blog possible.
This website (built on WordPress) has existed for nearly six months now, and it's already undergone several transformations, both major and subtle. I have tweaked, experimented, ditched and refined my use of plugins over that time.
This blog post highlights the essential WordPress plugins I can't live without. I find that they are essential to the effectiveness of this website.
Search Engine OptimizationHow you optimize impacts who sees your Facebook ad. Facebook will show your ad to people most likely to perform your desired action. More
WordPress SEO – When it comes down to it, there are two options for SEO plugins: WordPress SEO and All in One. I've used both. In the end, I've had more smart people recommend WordPress SEO, and I appreciate the deeper options it provides as it holds my hand through setting up keywords, title, description and a whole lot more. My site does very well on Google, and this is likely one reason why.
Allow REL= and HTML in Author Bios – The latest rage is Google Authorship. Essentially, providing Google an official way for attributing content to you in search results. It takes some work, but I finally set up authorship on my site, connecting it to my Google+ profile. Explaining this takes a separate blog post, but I used this plugin to help add the necessary rel="author" code to bylines in my posts (which is only one of the steps you need to take to establish authorship).
Google XML Sitemaps – This plugin works behind the scenes to automatically create and submit sitemaps to Google, Bing and Ask.com.
SEO Friendly Images – This plugin automatically adds alt and title attributes to your images so that search engines will be more likely to crawl them. It's easy to forget this important code, so this plugin is a nice fallback.
Performance Optimization
CloudFlare – CloudFlare protects and accelerates your website by automatically optimizing the delivery of web pages. This plugin also blocks threats and limits abusive bots and crawlers from wasting bandwidth and server resources.
P3 (Plugin Performance Profiler) – Run this to see which plugins impact site performance and load time the most. I love this plugin. After running it, it forced me to prioritize which plugins I needed and which I could either ditch or find an alternative that was more efficient.
Smart 404 – If someone incorrectly types in a URL to your site by memory or tries to access an old link, where do they go? A not-so-helpful error page? This smart little plugin tries to figure out what page it is you're trying to access and reroutes you.
Threat Scan Plugin – An important plugin that scans your site to find any threats that need to be removed or addressed.
WP Smush.It – Images probably impact the performance of your site more than you know. This plugin compresses those images to help speed up load time.
WP Super Cache – This plugin speeds up your site by generating static html files from your dynamic WordPress blog. Your webserver will then serve that file instead of processing the comparatively heavier WordPress PHP scripts.
WP-Optimize – This plugin allows you to easily remove spam comments, drafts and other unnecessary items that may be filling your database and negatively impacting the performance of your site.
Content Management
Contextual Related Posts – A customizable plugin that will automatically surface a designated number of links to posts on the site related to the current blog post. Really good for helping take care of bounce rate. You can see it in action at the bottom of this post!
Gravity Forms Whenever I'm collecting data, I use AWeber. But for simple contact forms and anonymous surveys, I use this powerful form generation tool.
Kalin's Post List – Use shortcodes to surface lists of content easily and awesomely. It's used on many pages of this site, but one example is on this page.
Random Text – A simple little plugin that is very useful. Let's say you want to create a widget that rotates in various information each time you refresh the page. I use it for a few reasons, but one is for rotating ads.
Multi Media
Get The Image – If your site has issues pulling thumbnail photos, use this plugin!
Shadowbox JS – Wherever you see an image on this site, click it to get a nice close-up overlay. That's Shadowbox in action.
TubePress Organize your YouTube or Vimeo videos into a gallery with this plugin. See it in action here.
Social
Disqus Comment System – I've tried the WordPress commenting system and I've also tried Facebook commenting. I absolutely love Disqus and will only use it on the sites I build. I've also found that a very high percentage of the most popular social media and tech blogs use Disqus — that's gotta tell you something!
Twitter Facebook Social Share – I'm not going to say that this plugin does everything I want in terms of share buttons. But I will say that I've had terrible luck in this area finding one that works as advertised. There always seems to be some sort of conflict. So this one works best for my site of social plugins that I have found.
Posterize – I often forget I even have a Posterous page. Every time I publish a new post here, a link to it is published on my Posterous page. It's nice for backlinks.
Analytics
Google Analytics for WordPress – I don't use the Google Analytics widget (I just access these stats separately), but this plugin helps install the proper tracking code.
Jetpack Lite – Jetpack offers several features, but the only one I value is the WordPress.com stats, which give me some quick stats that subtract away my own activities on the site. Thanks to the P3 plugin, I quickly realized that the regular Jetpack plugin is bloated and slows down my site unnecessarily. So I deactivated it and added this very light one instead.
Other
All In One Favicon – Want to make sure you have a little icon thingy in the address bar when people visit your site? Here you go.
Facebook Tab Manager – Awesome for simplifying the process of hosting pages that you can iFrame into Facebook apps. Sets the width at 520 pixels, removes sidebars, and allows you to easily keep or strip out code from your page.
HelloBar for WordPress – A great little plugin to feature something you're promoting at the top of every page on your site. I'd say you could see it in action here, but I have the free version and I easily eat up the quota of clicks in the first few days of each month. So I love it… But I won't pay for it.
WP-PageNavi – Creates a nicer looking page navigation than the default WordPress nav at the bottom of blog posts.
WPtouch – I've had a horrible time finding a plugin that I like for creating a mobile friendly version of my site. This is definitely the best that I've found among free versions.
How About You?
I'm always finding new, awesome plugins that can make my site better. They may either offer functionality that I need or are better alternatives to something I already use.
What is missing from my list? What plugins can you not live without?