If you want to catch a new reader's eye and keep them on your website, you need a fast and powerful design. But these days, there's an important factor that most brands and bloggers are neglecting: Mobile Responsiveness.
I used the Genesis Framework (aff.) to build this site, and it's what I use to build websites for clients (read my Genesis review). It's also what many of the top bloggers use these days. I encourage you to check out the footer of your favorite blogs — many of them are likely built on Genesis.
One of the many benefits of Genesis is that there are several child themes to choose from that are mobile ready out of the box.
Is your website mobile-ready? Enter your URL into this Mobile Responsive Design Tester to see how your site's design would look on five different sized mobile screens.
It's quite possible you need a new theme. Here are 17 outstanding Genesis Framework child themes that are mobile ready from the moment you install. Click on the header links or screen grabs for more info.
Niche/Target:
Professional Services Agency
Features:
4 Color Styles
6 Layout Options
Custom Background
Custom Header
Custom Menus
Featured Images
Fixed Width
Theme Options
Threaded Comments
WooCommerce Integration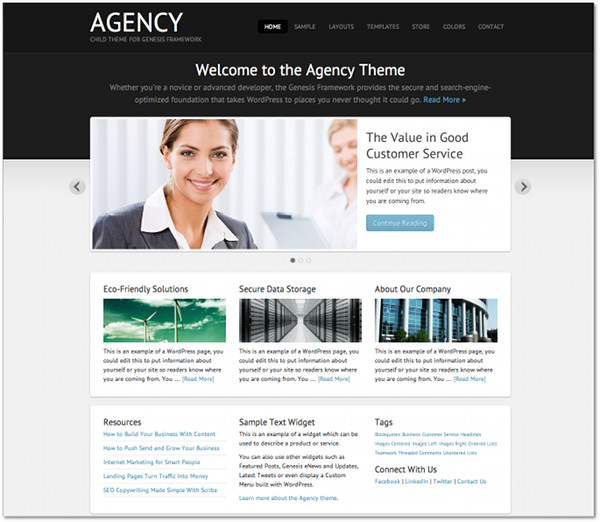 Niche/Target:
Blogging & Email List
Features:
5 Color Styles
3 Layout Options
Custom Background
Custom Header
Featured Images
Footer Widgets
Threaded Comments
Niche/Target:
Blogging & Email List
Features:
4 Color Styles
6 Layout Options
Custom Background
Custom Header
Featured Images
Footer Widgets
Threaded Comments
Niche/Target:
Schools
Features:
6 Color Styles
6 Layout Options
Custom Background
Custom Menus
Featured Images
Fixed Width
Theme Options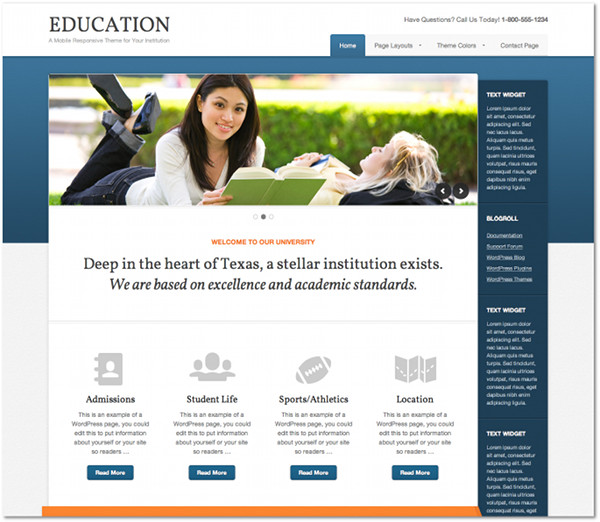 Niche/Target:
Blogging
Features:
4 Color Styles
6 Layout Options
Custom Background
Custom Header
Featured Images
Footer Widgets
Threaded Comments
Niche/Target:
Features: Blogging
3 Color Styles
6 Layout Options
Custom Background
Custom Header
Custom Menus
Featured Images
Fixed Width
Theme Options
Threaded Comments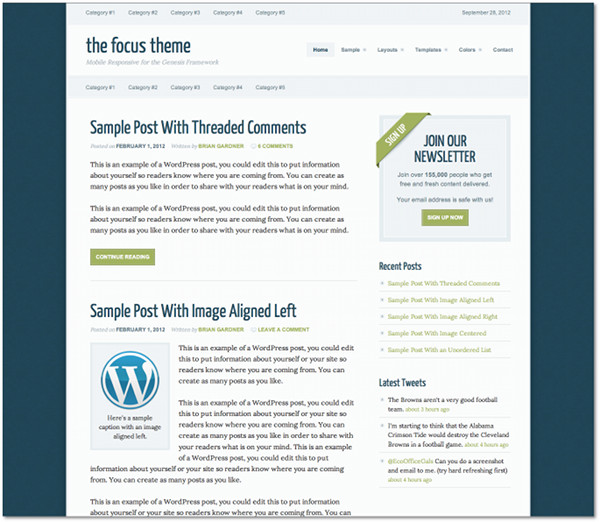 Niche/Target:
Blogging & Email List
Features:
4 Color Styles
3 Layout Options
Custom Background
Custom Header
Featured Images
Footer Widgets
Threaded Comments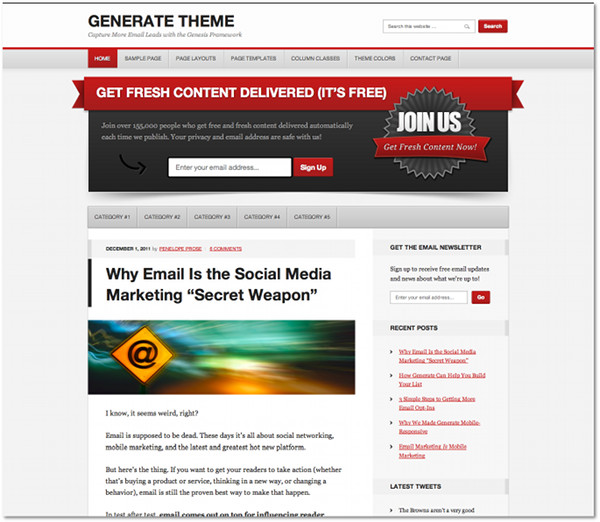 Niche/Target:
Blogging
Features:
3 Layout Options
Custom Background
Custom Header
Featured Images
Fixed Width
Theme Options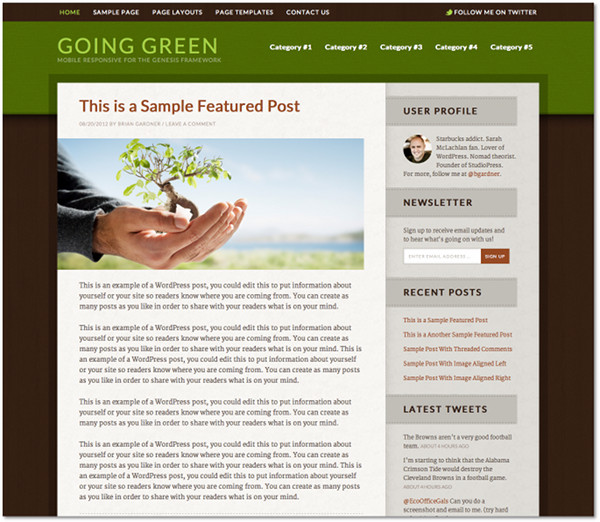 Niche/Target:
Online Publishing
Features:
7 Color Styles
6 Layout Options
Custom Background
Custom Header
Custom Menus
Featured Images
Fixed Width
Theme Options
Threaded Comments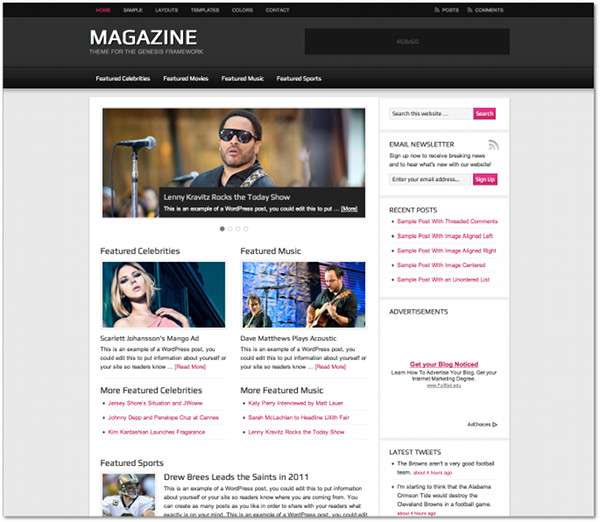 Niche/Target:
Blogging & Multimedia
Features:
3 Layout Options
Custom Background
Featured Images
Footer Widgets
Post Formats
Threaded Comments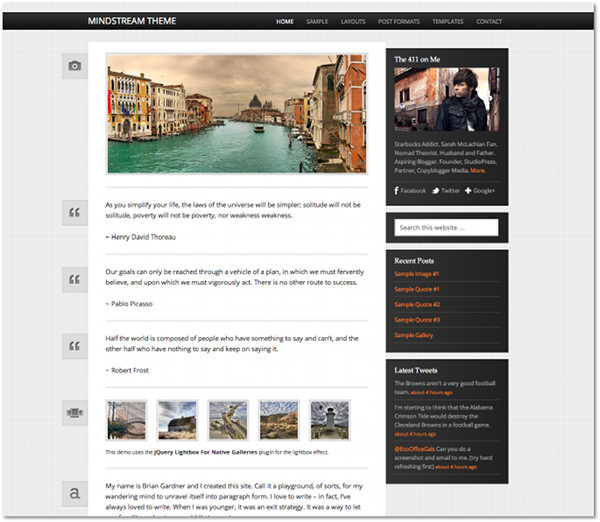 Niche/Target:
Blogging
Features:
6 Layout Options
Custom Background
Custom Header
Featured Images
Footer Widgets
Threaded Comments
Niche/Target:
Fashion, Music & Style
Features:
5 Color Styles
4 Layout Options
Custom Background
Custom Menus
Featured Images
Fixed Width
Theme Options
Threaded Comments
Niche/Target:
Online Publishing
Features:
7 Color Styles
6 Layout Options
Fixed Width
Theme Options
Featured Images
Threaded Comments
Niche/Target:
Churches
Features:
4 Color Styles
6 Layout Options
Featured Images
Theme Options
Threaded Comments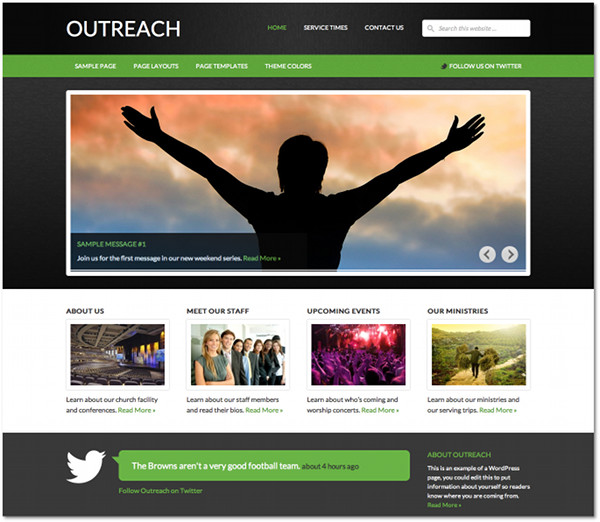 Niche/Target:
Blogging
Features:
6 Layout Options
Design Settings
Custom Background
Custom Header
Custom Menus
Fixed Width
Threaded Comments
Niche/Target:
Blogging
Features:
3 Color Styles
6 Layout Options
Custom Background
Custom Header
Featured Images
Fixed Width
Theme Options
Niche/Target:
Blogging & Email List
Features:
3 Color Styles
3 Layout Options
Custom Background
Custom Header
Custom Menus
Featured Images
Fixed Width
Theme Options
Threaded Comments