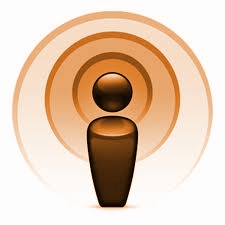 On this week's podcast, I focus on the following topics:
Google Analytics on Facebook Tabs
Suspicious fans with thousands of Likes
Facebook for WordPress Plugin
The potential for Lists for Pages
Facebook Promoted Posts Test
I will always look to answer at least one question per episode from readers. Have a question? Submit it to me and I'll try to answer it on my next podcast!
Listen here…
[audio:http://jonloomer.com/podcast/podcastgen/media/2012-06-13_jonloomerpodcast_4.mp3|titles=JonLoomer.com Podcast – Episode #4]
Personal Stuff
I've previously talked about my 10-year-old son, who is a cancer survivor, and our task to help him raise as much money as he can at his annual Lemonade Stand benefiting Alex's Lemonade Stand Foundation. I reached out to you for ideas to maximize his fundraising through social media. Well, the stand happened last week, and I let you know the results!
Youth baseball is also a big part of my family's summer, and I coach Michael's Little League team. He had a big game coming up (he won!), and I touch briefly on something I've written about before — the similarities between coaching Little Leaguers and social media coaching.
Reader Questions
Do you add google analytics to your facebook tabs? Would you share how exactly this is done? I cant seem to find an up to date tutorial for this.
— Christophe
I have been running Facebook ads for some of my clients but found that most of the profiles SEEMS to be fake, most of them have liked 3000-4000 pages, have you encountered the same problem? Is something going seriously wrong?
— Varun
Facebook for WordPress Plugin
In something of a surprise announcement, Facebook launches a WordPress plugin to give bloggers an official source for Facebook Comments, Like button, Like box and more. While many of the services were available through third parties before, it's definitely nice to have everything in one place from the source itself. An addition that I'm excited about is Social Reading, which has been added to this site!
Lists for Pages?
It wasn't until I started using Facebook Scheduling that I realized something… Why don't Page managers have access to Lists the way personal users do? An example is that I now schedule late-night posts for people overseas. The problem is that each time I do this, I have to enter a dozen countries. Why can't I create a list for this?
This need led to thoughts for several other potential lists that Facebook could create, in addition to some custom lists.
Facebook Promoted Posts Test
Back when Promoted Posts were launched, I gave them a quick whirl. Since they are quite similar in purpose to Page Post Ads targeted at fans, I ran a test that compared the results of both. You may be interested in what I found!
That's it for this week! Listen here…
[audio:http://jonloomer.com/podcast/podcastgen/media/2012-06-13_jonloomerpodcast_4.mp3|titles=JonLoomer.com Podcast – Episode #4]
Thanks for listening!