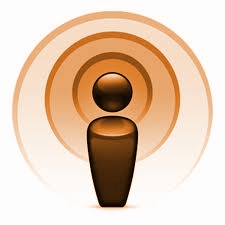 Woo hoo! It's the second episode of The Podcast With No Name. In this episode, I answer some great questions about reciprocation, reaching more fans, EdgeRank, ideal image sizes, improving Facebook engagement and creating custom Facebook tabs.
Quick Reminder: I need a name for this podcast! Please provide your best ideas and I'll give you full credit!
Have a question? Submit it to me and I'll try to answer it on my next podcast!
[audio:http://jonloomer.com/podcast/podcastgen/media/2012-05-30_jonloomerpodcast_2.mp3|titles=JonLoomer.com Podcast – Episode 2]
Questions
It seems that I go through and LIKE other pages but they never reciprocate. I thought this would be a great way to reach out and get to a different audience and get some new individual fans on my page. I made the attached jpeg and posted it on a few walls hoping to get some more connections but its almost as if the people who put up the pages don't really care about connections. My question is…is it worth the time to go out and post my attachment on 500 walls in hopes of a couple reciprocating likes?
–Katie
---
What I want is pretty simple. I want my posts on my page to get pushed out to the news feed of everyone who has liked the page. I am sure this is a ridiculously stupid question I am asking, but what am I doing wrong here? Googling around it appears that posts will only push out if a sufficient number of people like them or comment on them. That makes it very difficult for small organizations to get news out to our followers.
–Harrison
---
One of my biggest challenges with facebook marketing is working with images and keeping them consistent in style, size and quality.
FB seems to be quite random in how it treats images, especially those posted to a wall, rather than added to an album. Sometimes they go across the full half size of the timeline space, sometimes they sit as a small shot within that space and other times they disappear off the edges. This is an issue when you are dealing with company branding.
Also some tips on actively engaging people so that you're not just constantly posting information that is not being liked, shared or obtaining responses.
–Rebecca
---
Looking for feedback on custom Facebook tab…
–Patrick
[audio:http://jonloomer.com/podcast/podcastgen/media/2012-05-30_jonloomerpodcast_2.mp3|titles=JonLoomer.com Podcast – Episode 2]