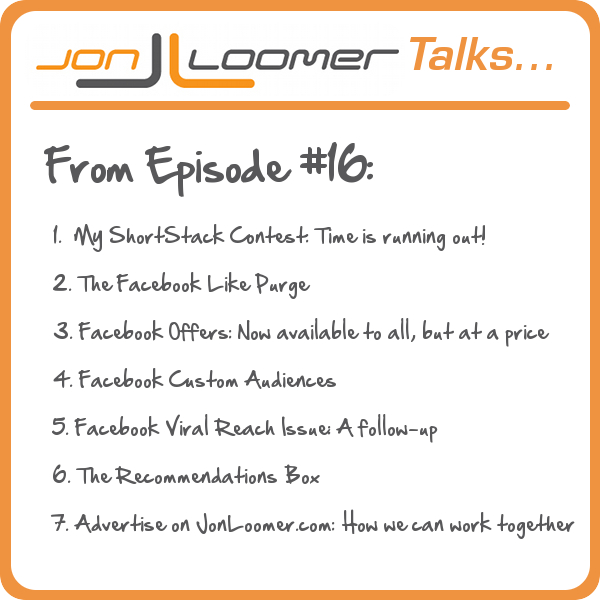 That doesn't mean I won't continue to invest in my podcast. But I'll simply put it on a lower leverage day while I continue to polish it up and make it as good as it can be.
Get it? Cool? Good deal…
So, lots to catch up on. This week, I talk about the following:
My ShortStack Contest: Time is running out!
The Facebook Like Purge
Facebook Offers: Now available to all, but at a price
Facebook Custom Audiences
Facebook Viral Reach Issue: A follow-up
The Recommendations Box
Advertise on JonLoomer.com: How we can work together
Enjoy! And don't forget to subscribe via iTunes!
Audio clip: Adobe Flash Player (version 9 or above) is required to play this audio clip. Download the latest version here. You also need to have JavaScript enabled in your browser.