Check out what I got today!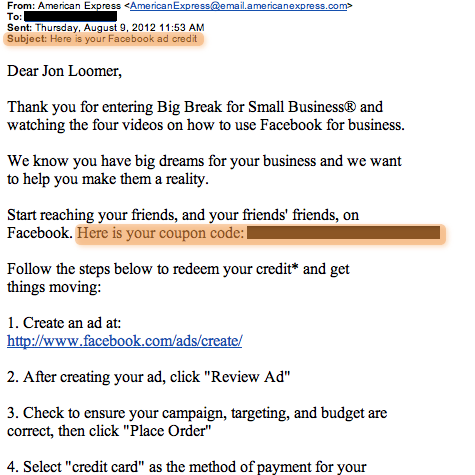 If you entered the Big Break for Small Business promotion sponsored by Facebook and American Express, you are well aware of the delay in getting your $100 coupon code.
Well, check your inboxes. Check your spam. If you haven't gotten this message yet, you should be soon.
A couple of notes…
First, I received an error when I added the new funding source. However, after refreshing the page it did appear. So I think I'm fine.
Second, make careful note that this code expires rather quickly. For me, it's November 6. So use it!