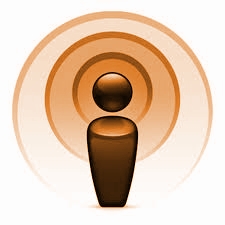 Another week, another podcast! Facebook gave me plenty to talk about this week (special thanks to the recent Facebook email swap on profiles controversy!). You can listen to this week's episode below…
Audio clip: Adobe Flash Player (version 9 or above) is required to play this audio clip. Download the latest version here. You also need to have JavaScript enabled in your browser.
So what did I talk about?
The Facebook Email Controversy
Break out the pitchforks!
Maybe I'm just an easy going guy, but I don't see the big deal. Listen to find out why!
Frequency of Facebook Posts Doesn't Impact Reach
We're repeatedly told in Facebook Marketing 101 to avoid over sharing. They say that with increased frequency, your EdgeRank will drop. This is Facebook's way of telling you to chill out. As a result, you will reach fewer fans.
But is this actually true? I studied my Facebook Insights to find out. You may be surprised by the answer!
I also ended up going on a tangent here about EdgeRank. It's funny how we dwell so much about the "negative" about EdgeRank, but it can also benefit you!
Also Read: Frequency of Daily Facebook Posts and Reach Unrelated
The Hidden Gem of Facebook Power Editor
Earlier in June, it was announced that advertisers could now create Facebook ads that appeared in News Feeds and mobile devices. Yet, I couldn't figure out how. I stumbled on Power Editor, which is a free Facebook tool that's been around for over a year. I talk about the many benefits and drawbacks of using the tool.
What, When and How to Post on Facebook
Dan Zarella of Hubspot recently conducted a study of more than 1.3 Million Facebook posts and revealed his results in a very informative infographic. Some of the information that he uncovered is the complete opposite of what we have been previously told.
Also Read: What, When and How to Post on Facebook [Infographic]
That's it! Thanks for listening!
Audio clip: Adobe Flash Player (version 9 or above) is required to play this audio clip. Download the latest version here. You also need to have JavaScript enabled in your browser.