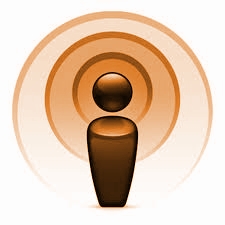 What a week! While the standard format of my podcast will be focused on answering your questions, I went a little off the grid this week because there were so many amazing things that happened on Facebook this week. I did get around to answering one awesome question, but I spent the rest of this episode covering the exciting world of Facebook.
So have no fear. I will answer many more of your questions in the future. Have a question? Submit it to me and I'll try to answer it on my next podcast!
This week's info-packed episode is focused on the following:
Facebook users don't make purchases via ads? (Reader Question)
Facebook Scheduled Posts
Facebook Promoted Posts
Facebook Admin Roles
New Facebook Ad Create Flow and the amazing results!

Listen here…

Audio clip: Adobe Flash Player (version 9 or above) is required to play this audio clip. Download the latest version here. You also need to have JavaScript enabled in your browser.

Reader Question


What can you say about this article from Reuters? @Reuters: 4 out of 5 Facebook users say they never purchased a product, service as a result of Facebook ads: Reuters/IPSOS poll
– Internet Marketer from the Philippines

Facebook Scheduled Posts


A big one to kick it off! Facebook has launched the ability to schedule posts without the penalty associated with scheduling from third party apps. How can Facebook marketers benefit? How can brands use it for good and how can they use it for evil? Plenty to cover here as I share how I look to use Facebook scheduled posts.

Also Read:
Facebook Promoted Posts
Facebook Page managers can now easily promote their posts to reach more of their fans from the individual post itself. I cover which posts are eligible, which posts you should promote, the benefits of Promoted Posts, and some details of how I have used them so far.
Facebook Admin Roles
Facebook now allows Pages to split up administration duties so that brands can limit access to certain control and functionality. I talk about how brands can use this to their advantage and how you can use it to protect your interests.
Also Read:
New Facebook Ad Create Flow and the amazing results!
But you know what? After testing it out, I'm an enormous believer. This is an understatement. I recreated an ad I previously ran under the old system and got better than 20 times the results. My ad with the new Ad Create Flow was so "optimized" that I was spending only five cents per Like (and it has since trended below five cents!).
So here I talk about not only my own experience, but how you can look to get these same results for yourself.
Also Read:
Listen here…
Audio clip: Adobe Flash Player (version 9 or above) is required to play this audio clip. Download the latest version here. You also need to have JavaScript enabled in your browser.
Thanks for listening!