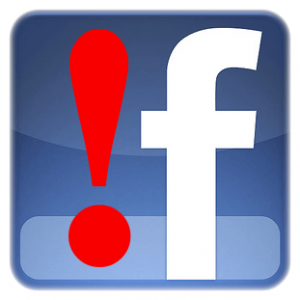 As you know, Facebook is about to force some changes on us. There's a little known secret. And because you look like a pretty cool person, I'm going to get you in on the action.
I know, I know. You hate the Facebook Ticker. You hate the new Timeline. They're terrible, RIGHT? They are ruining society. Wars are going to start because of those stupid things. Puppies die every day because of Facebook's refusal to let us keep stuff the way we want it. It's because of that damn Ticker that an old friend saw me post a picture of someone who looks a lot like me puking on New Years. On a cop car. His cop car. I was naked.
Awesome picture, though, right??
And it's because of that damn Timeline that no one will hire me. They said something about odd fraternity activity more than 15 years ago. Psshh…
I hate that stupid Timeline!
Alright, so here's the secret…
You can get rid of the Ticker. Check it out. I knew that all those endless hours teaching myself HTML would come in handy…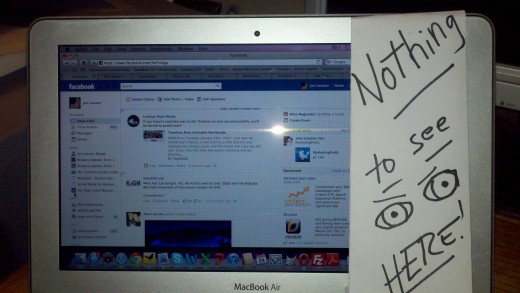 I no longer see any of your worthless comments and likes on the right hand side anymore! It's awesome!
Privacy? Pshh… All I have to do is get all of my friends to install this on their computer, and we're good to go. Oh, and don't look at my profile. Or any of the profiles of the people I say all my crazy stuff on. Or your Newsfeed. Or those political pages where I go buck wild. This is where one of those wicked "Copy and paste" status updates would come in handy.
Foolproof!
Pretty sweet, right? If you want one of your own, just let me know. I'll send you the code for like $49 or something.
Don't like the Timeline? No worries! My profile still looks like this…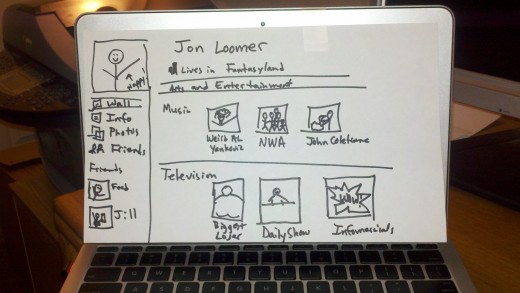 Not only will I never get the new Timeline, but my profile will never change! It will always look this awesome!
Oh, My Fault
Alright, alright… This was a joke. But you get the picture.
If you came to this website thinking that I was actually going to tell you how to keep your profile or get rid of the Ticker, shame on you.
You see, I'm doing you a favor. People who install crazy stuff on their computers or click spammy links with promises of doing these things don't think clearly. You have learned a valuable lesson.
What is that lesson? You can't do anything about it. You don't own Facebook. Facebook does. And if they want to have a Ticker, they are going to create a Ticker. If they want your profile to change to something called a Timeline, they are going to do it. No amount of complaining or creating angry Facebook groups in protest will change that.
So, a couple of suggestions:
1) Just be smart. If your concern is over privacy, the Ticker and Timeline don't change this. Don't listen to everything Bev and Walter say. They are making stuff up to scare you. Just use your privacy settings and always be smart about the photos, comments and information you post. Use Facebook as if anyone can see what you say, even if they can't.
2) Have an open mind. I know you hate it. But think back. It's quite likely you hated some of the other changes Facebook made in the past. And I'm guessing you even hated a previous change to the current profile that you now love. So just relax a little bit. Put a smile on your face. And at least try to love it. If you just can't live with these changes, you can always stop using Facebook.
Cool? Cool.
Now pass this on to your friends and see who will fall for it.
In the meantime, here are some links that may help you: